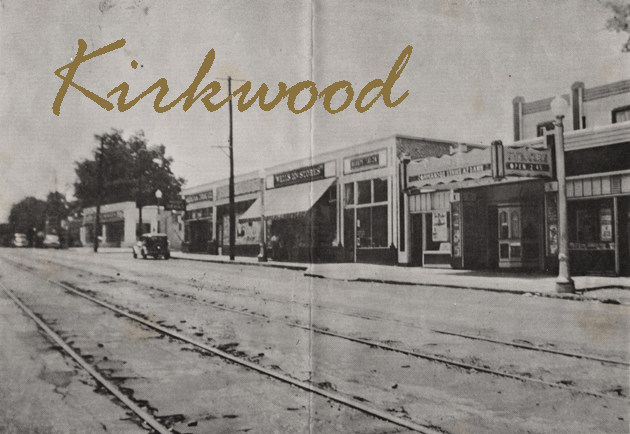 Kirkwood Homes for sale
Kirkwood traces its beginnings to residential development begun as early as the 1870s. While no one would consider Kirkwood a suburb of Atlanta today, an early tour book described it as an "area of beautiful suburban villas." Kirkwood was an early streetcar suburb to Atlanta. By 1910 streetcars provided express service to and from Atlanta three times daily, and street cars continued service along some streets including Boulevard Dr (presently Hosea L Williams Dr) until the early 1950's.
Kirkwood was incorporated as an independent municipality in 1899. Governed beginning in 1899 by its own city council and mayor, the town boasted its own water system, school systems and fire department. The former Kirkwood School is a handsome building from this period, located on Kirkwood Road just north of Bessie Branham Park. Individually nominated to the National Register of Historic Places, the primary building on the property's south side was originally designed by John Francis Downing, the son of the noted Atlanta architect W. T. Downing. Both buildings now comprise the Kirkwood Lofts apartments as a result of a $1 million renovation in 1997.
In 1922, Kirkwood residents voted for annexation into the city of Atlanta.
Beginning in the late 1950s and continuing into the 1960s, Kirkwood experienced a transition from an almost all-white community to an almost all-black community. Up until 1965 as the racial composition of the community changed, black citizens made up an increasingly large percentage of the community's populations. Unfortunately they were denied the opportunity to attend the white, segregated Kirkwood School; and as a result of community pressure the Atlanta School Board in 1965 abruptly integrated Kirkwood School The school board declared the previous phased-in, grade-by-grade attempt at integration a failure
One of the best things about Kirkwood is its location. Kirkwood is just 4 miles from downtown Atlanta. We're also surrounded by fun areas filled with shopping and restaurant that include downtown Decatur, Little 5 Points, Candler Park, East Atlanta, and Virginia-Highland.
Kirkwood is also convenient to the airport; to the universities of Emory, Georgia State and Georgia Tech; and to the interstate highways I-20 and I-75/I-85 (the Downtown Connector). Best of all, we're on the MARTA east rail line, with a station right here in Kirkwood (East Lake Station).


Kirkwood lies between DeKalb Avenue to the north, Rogers Street/Montgomery Street to the west, Memorial Drive to the south and Mellrich Avenue/Winter Avenue to the east. Kirkwood is located in the City of Atlanta and DeKalb County. Most of our services, including schools, water, and garbage are provided by the city. Services we receive from the county include animal control and health services.