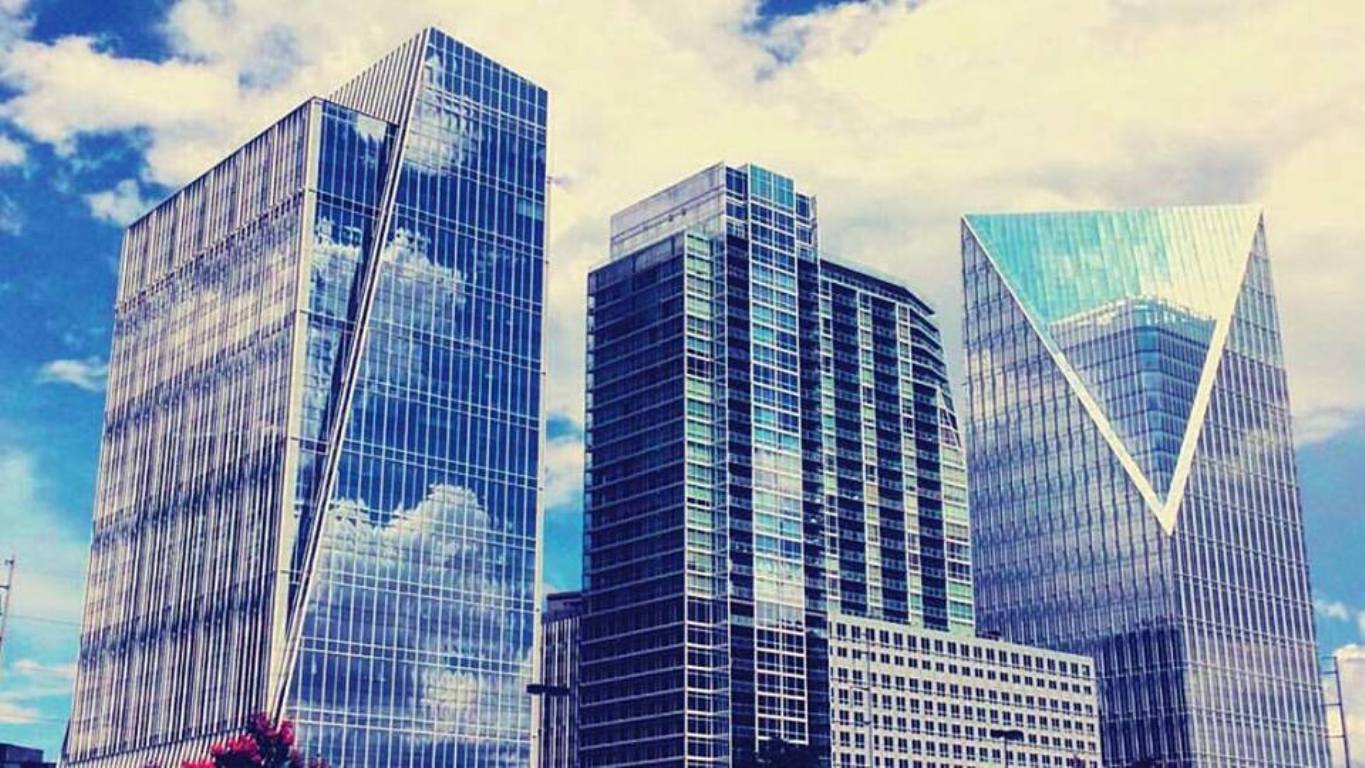 In 1838, Henry Irby purchased 202 1/2 acres surrounding the present intersection of Peachtree, Roswell, and West Paces Ferry roads from Daniel Johnson for $650. Irby subsequently established a general store and tavern at the northwest corner of the intersection.The name "Buckhead" comes from a story that Irby killed a large buck deer and placed the head in a prominent location.Prior to this, the settlement was called Irbyville.By the late 1800s, Buckhead had become a rural vacation spot for wealthy Atlantans. In the 1890s, Buckhead was rechristened
Atlanta Heights
but by the 1920s it was again "Buckhead".
A cycling event, "Georgia Rides to the Capitol," on Piedmont Road Buckhead remained dominated by country estates until after World War I, when many of Atlanta's wealthy began building mansions among the area's rolling hills. Despite the stock market crash of 1929, lavish mansions were still constructed in Buckhead throughout the Great Depression. In 1930, Henry Aaron Alexander built one of the largest homes on Peachtree Road, a 15,000-square-foot (1,400 m
2
) house with 33 rooms and 13 bathrooms.The community was annexed by Atlanta in 1952, following an earlier attempt by Mayor William B. Hartsfield in 1946 that was voted down by residents.
Buckhead's black neighborhoods, including Johnsontown, Piney Grove, Savagetown and Macedonia Park, were razed beginning in the 1940s. In 1956, an estate known as Joyeuse was chosen as the site for a major shopping center to be known as Lenox Square. The mall was designed by Joe Amisano, an architect who designed many of Atlanta's modernist buildings. When Lenox Square opened in 1959, it was one of the first malls in the country, and the largest shopping center in the Southeastern U.S. Office development soon followed with the construction of Tower Place in 1974.
To reverse a downturn in Buckhead Village during the 1980s, minimum parking spot requirements for bars were lifted, which quickly led to it becoming the most dense concentration of bars and clubs in the city,such as BAR, World Bar, Lulu's Bait Shack, Mako's, Tongue & Groove, Chaos, John Harvard's Brew House, Paradox, Frequency & Havana Club
Beginning in 2000, residents sought to ameliorate the crime situation by taking measures to reduce the community's nightlife and re-establish a more residential character. The Buckhead Coalition's president and former Atlanta Mayor Sam Massell, along with councilwoman Mary Norwood were instrumental in persuading the Atlanta City Council to pass a local ordinance to close bars at 2:30 AM rather than 4 AM, and liquor licenses were made more difficult to obtain. Eventually, most of the Buckhead Village nightlife district was acquired for the "Buckhead Atlanta" multi-use project, and many of the former bars and clubs were razed in 2007.
Charlie Loudermilk Park and the Buckhead Theater in Buckhead Village In 2008, a newsletter by the Fulton County Taxpayers Foundation began circulating that proposed the secession of Buckhead into its own city after more than 50 years as part of Atlanta. This came on the heels of neighboring Sandy Springs, which finally became a city in late 2005 after a 30-year struggle to incorporate, and which triggered other such incorporations in metro Atlanta's northern suburbs. Like those cities, the argument to create a city of Buckhead is based on the desire for more local control and lower taxes.
Buckhead comprises most of the neighborhoods of Atlanta's northside, 43 in total.
Mount Paran/Northside
Mount Paran Parkway
Primary and secondary schools
Public schools in Buckhead are administered by Atlanta Public Schools.
The following public elementary schools serve Buckhead:
Atlanta Classical Academy (charter)
E. Rivers Elementary School
Garden Hills Elementary School
Morris Brandon Elementary School
Sarah Rawson Smith Elementary School
Warren T. Jackson Elementary School
The area is served by Sutton Middle School and North Atlanta High School.
The Galloway School By 2012, due to overall population increases in Buckhead, many schools became increasingly crowded. Brandon Elementary was at 97% capacity, Garden Hills was at 102% capacity, E. Rivers was at 121% capacity, and Sutton was at 150% capacity. In the round of school zone change proposals in 2012, Ernie Suggs of the
Atlanta Journal Constitution
said that the zones of Buckhead "remained pretty much intact."
Local private schools include the Atlanta International School, the Atlanta Speech School, Christ the King School, the Atlanta Girls School,The Galloway School, Holy Spirit Preparatory School, Trinity School, The Lovett School, Pace Academy, and The Westminster Schools.
Colleges and universities
Georgia State University's J. Mack Robinson College of Business' Buckhead Center is located in the heart of Buckhead. This facility houses Georgia State's Executive MBA program. Its "Leadership Speaker Series", which showcases an agenda of executive officers from prestigious, well-known companies is also hosted at their Buckhead Center.
[46]
The University of Georgia's Terry College of Business Executive Education Center is located in Buckhead. This facility houses the University's executive MBA program and Terry Third Thursday, a lecture series featuring business leaders.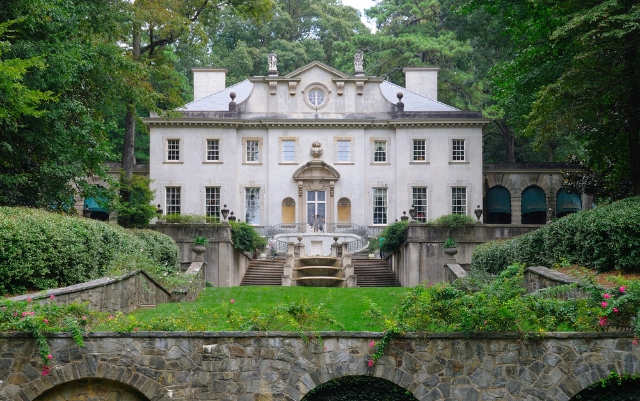 Buckhead Homes for sale