Brookhaven's first permanent European settler was John Evins, who started a plantation around 1810. Harris and Solomon Goodwin, who moved to Georgia from South Carolina, became owners of the land in the 1830s. The Goodwin home and the family graveyard have been preserved at the 3900 block of Peachtree Road, near Dresden Drive. A train station known as
Goodwin's
was constructed along the Atlanta and Richmond (later Atlanta and Charlotte) railway in 1873.
The settlement of
Cross Keys
, with a population of 250 in 1876, was located one mile (2 km) north along the rail line from Goodwin's.In 1879 Cross Keys was described:
Nancy's Creek furnished power for operating a mill. The place has two churches—Methodist and Baptist—one common school, and steam cotton gins. Cotton and wood form the chief exports. About 140 bales of cotton shipped per annum, most of which is carried to Atlanta by wagon. Population within a radius of 2 miles [3 km], near 400. Mail daily… Depot and station [is] one and one-quarter miles [2.0 km] distant [from] this place.
Atlanta residents began constructing summer cottages in the community around 1900. In 1910, 150 acres (61 ha) on the north side of Peachtree Road were purchased for development as a planned community surrounding a golf course. The nine-hole golf course, designed by Herbert Barker,a golf pro from Garden City, Long Island, opened in 1912. Residences developed in three phases, with
Brookhaven Estates
designed in 1910, followed by Country Club Estates in 1929 and the Carleton Operating Company in 1936. Independently, Edwin P. Ansley sold lots in the area, calling it
Oglethorpe Park
.Construction of the historic neighborhood was largely complete by the end of World War II. The country club became part of the downtown Capital City Club in 1911, and its name was changed to the Capital City Country Club. The golf course was expanded from nine to eighteen holes in 1915. The clubhouse, designed by Preston Stevens in the French Provencial style, was completed in 1928.
Capital City Club Golf Course The area was incorporated as the city of North Atlanta in 1924. In 1963, the North Atlanta's leaders asked the state Legislature to allow a referendum on a new city charter. The Legislature agreed, but also included an additional option in the referendum: disincorporation. The majority of voters chose disincorporation, and the city's charter was dissolved in 1965.
From the 1950s to the 1970s, major commercial and residential development took place in Brookhaven, resulting in the area being largely built-out by 1980. The Brookhaven MARTA Station opened in 1984. In 1986, the Capital City Club and its surrounding estate homes were placed on the National Register of Historic Places, and the neighborhood is now officially known as "Historic Brookhaven.
The idea of incorporating Brookhaven as a city was first brought up in 2007, with the purpose of securing local community control over planning, zoning, land use, police, fire protection, and parks and recreation—rather than having those issues decided from Decatur.However, the idea failed to gain momentum. The proposed city would have included 53,000 people.In 2011, the incorporation of Brookhaven was revived when state Rep. Mike Jacobs announced plans to introduce legislation allowing the creation of a city of Brookhaven, over the objections of many residents of the neighborhood of Historic Brookhaven, which would not lie in the proposed city boundaries. On July 31, 2012, 55% of voters chose to incorporate the city of Brookhaven.
Neighborhoods and districts
Murphey Candler Park in North Brookhaven
Town Brookhaven
mixed-use development
AT&T Mobility headquarters (and other AT&T departments) in Lenox Park
Historic Brookhaven: Historic Brookhaven is the historic residential neighborhood from which the area derives its name. It has homes surrounding the Capital City Country Club, many designed by a number of well-known Atlanta architects of the pre-war period. The neighborhood boundaries are well defined, and it stretches from Peachtree Dunwoody Road on the west, Windsor Parkway to the north, Mabry Drive to the east, and Peachtree Road to the south. A majority of the neighborhood technically lies within the extreme northeastern section of the city of Atlanta.
Brookhaven Village: Brookhaven Village is the name given to the urban town center that has emerged on Dresden Drive, just east of the Brookhaven MARTA station, anchored by the Village Place and Village Park Place mixed-use developments. The village is bordered by the residential neighborhoods of Ashford Park to the north and Drew Valley to the south, both offering single family homes within walking distance of the village. The village is home to commercial establishments, residences, and offices.
Lynwood Park: Lynwood Park was historically an African-American neighborhood of wood and cinderblock homes in the small area north of Windsor Parkway and east of Sandy Springs. In the last decade, residents seeking a new home in a close-in location have built craftsman-style homes, contributing to the overall improvement of the area's infrastructure. The community is home to a large park, Lynwood Park, which features basketball courts, tennis courts, a swimming pool, a recreation center, a playground and picnic area.
Peachtree Road: Peachtree Road connects Brookhaven to Buckhead and Chamblee. Much of Brookhaven's commercial developments are situated along Peachtree, including Town Brookhaven, a 600,000 square feet (56,000 m2) mixed-use district located at Peachtree Road and Town Boulevard, adjacent to Oglethorpe University. In addition to major commercial tenants, there are more than 1500 residential units and 150,000 square feet (14,000 m2) of office space in Town Brookhaven.
North Brookhaven: North Brookhaven refers to the area that is bounded by I-285 to the north, the Fulton County line to the west, Chamblee to the east, and Windsor Parkway to the south. More specifically, the term describes the area that makes up the majority of District 1 of the city of Brookhaven.From 1924 to 1965, the area was incorporated as the city of North Atlanta, which included all of North Brookhaven as well as areas south to Peachtree Road.Largely suburban in character, the area is home to various residential subdivisions; two large parks, Blackburn Park and Murphey Candler Park, and the Nancy Creek PATH trail;the historic Peachtree Golf Club, which was founded by Bobby Jones and designed by Robert Trent Jones; and top rated public and private schools, including Marist School,Our Lady of the Assumption Catholic School,St. Martin's Episcopal School,[Montgomery Elementary School,and the Kittredge Magnet School.The area also boasts two major lakes: Silver Lake (surrounded by the Brittany, Cambridge Park, and Hampton Hall neighborhoods) and Murphey Candler Lake. A restaurant and retail district, located at the intersection of Ashford Dunwoody and Johnson Ferry Roads, forms the commercial heart of North Brookhaven, occupying an area that was once known as Old Cross Keys, one of the earliest antebellum settlements in DeKalb County. Also located in North Brookhaven is Perimeter Summit, a commercial area that represents one third of Perimeter Center.North Brookhaven, due to its proximity to Perimeter Center, has often been subjected to encroachment, resulting in the razing of Lake Hearn subdivision in 1989, a proposed extension of the Glenridge Connector in 1999, and the construction of a power station in 2007.
Buford Highway: The Buford Highway corridor forms the southern portion of Brookhaven. The corridor is characterized by high-density housing with a large international population, mostly comprising Hispanic immigrants. Due to its international character and ethnic restaurants and businesses catering to a variety of groups, including Hispanic, Chinese, Vietnamese, and Korean, Buford Highway has become a testament to Atlanta's growing multiethnic makeup.
Lenox Park: Lenox Park is a former country club in the southwest corner of Brookhaven, re-purposed for residential and office uses. It is located between Roxboro Road and North Druid Hills Road, just north of Buford Highway and is home to the headquarters of AT&T Mobility.
EDUCATION


Oglethorpe University, located on Peachtree Road Colleges and universities in Brookhaven include Oglethorpe University as well Georgia State University's Brookhaven satellite campus for the Robinson College of Business MBA program. Both are located on Peachtree Road.

Primary and secondary schools

DeKalb County School System operates the public schools serving Brookhaven. The public elementary schools serving the city are Ashford Park Elementary, Montclair Elementary, Montgomery Elementary, Kittredge middle magnet school and Woodward Elementary.Montgomery Elementary is one of only 5 residential public schools in all of Dekalb County to exceed 90% in every CRCT category.The public secondary schools serving the city are Cross Keys High School in Brookhaven, and Chamblee Charter High School.Private schools include Our Lady of the Assumption Catholic School, St. Martin in the Fields Episcopal School, and Marist School.PATH Academy, a charter school, is in Brookhaven.From its opening in 1990 until 2003,the Seigakuin Atlanta International School was located on the property of Oglethorpe University.This facility is now occupied by PATH Academy.
PARKS
Ashford Park, 2980 Redding Rd. 3-acre (1.2 ha) DeKalb County park with basketball & tennis courts, as well as a playground.
Blackburn Park, 3493 Ashford-Dunwoody Rd. Includes the Blackburn Tennis Center, this 49.5-acre (20.0 ha) DeKalb County park has tennis and basketball courts, soccer fields, picnic areas and trails.
Briarwood Park, 2235 Briarwood Way, 18-acre (7.3 ha) Dekalb County park with swimming pool, tennis courts, recreation center and playground
Brookhaven Park, 4158 Peachtree Rd. 9-acre (3.6 ha) DeKalb County park with multi-use courts, playground, picnic area and trails.
Lynwood Park, 3360 Osborne Rd NE, (17 acres) DeKalb County park with large gymnasium and meeting facilities, swimming pool, outdoor basketball & tennis courts, as well as a playground.
Murphey Candler Park, 1551 W Nancy Creek Dr. 135-acre (55 ha) DeKalb County park featuring large youth baseball, softball and football leagues, a 2-mile nature trail, picnic pavilions, a pool, and lake.
Skyland Park, 2600 Skyland Dr., 11-acre (4.5 ha) DeKalb County park known primarily for baseball, soccer and tennis.
Parkside Park, Dresden Drive, 2-acre (0.81 ha).
Fernwood Park
Georgian Hills Park, 2800 Georgian Drive, 7-acre (2.8 ha).
Clack's Corner, 1410 Cartecay Drive, 0.2-acre (0.081 ha).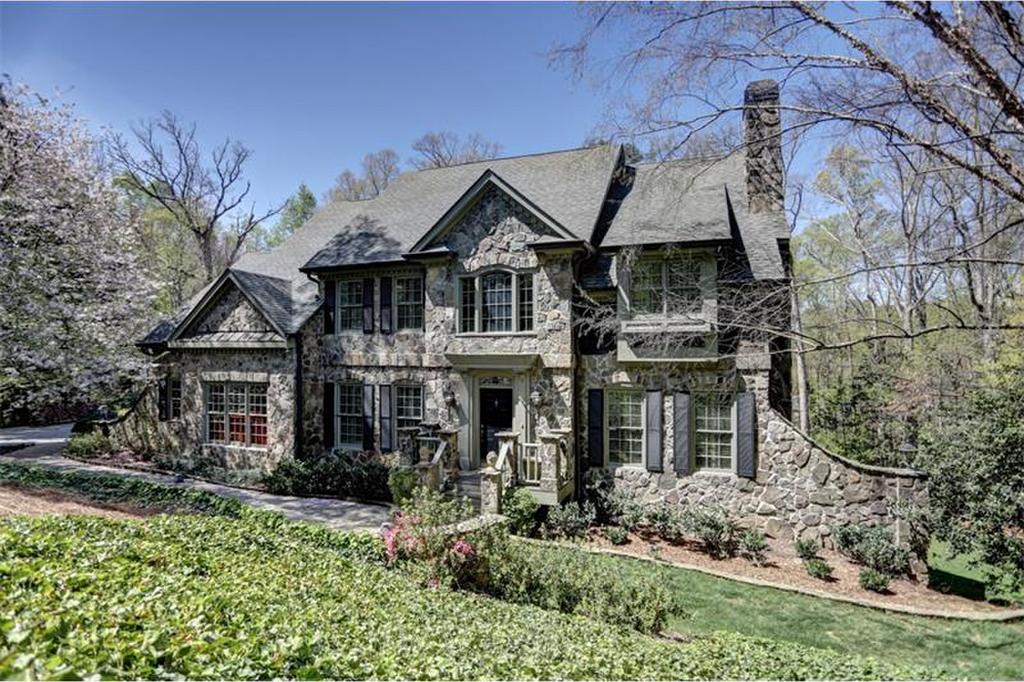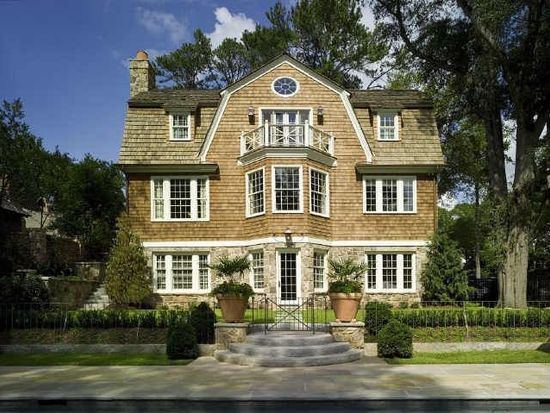 Brookhaven Community Site