Avondale Estates – 30002- Atlanta GA
In the 1890s, lots were sold in the area which was known as Ingleside. Avondale Estates was founded in 1924 by George Francis Willis, a patent medicine magnate, who purchased the entire village of Ingleside to create a planned community. The city was named after Stratford-upon-Avon, England, birthplace of Shakespeare. Downtown buildings were designed in a Tudor style to reinforce this image, as were many of the houses in the city.Community amenities such as a lake, tennis courts,a clubhouse, parks, and a swimming pool were built for residents.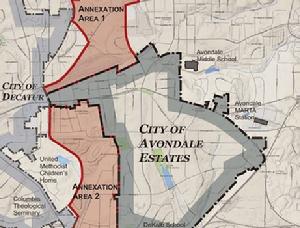 Planned City
With the guidance of internationally known city planners, Willis proceeded to develop what would later be known as the only documented example of a planned city in the Southeast. Today, Avondale Estates is named on the National Registrar of Historic Places.
Waffle House
On Labor Day 1955, Avondale Estates neighbors Joe Rogers Sr. and Tom Forkner founded the first Waffle House restaurant. The name was inspired by the most popular item on the original menu. The restaurant's focus on fast-food speed and round-the-clock service reflected mid-century societal shifts toward an automobile culture. As suburbs and the interstate highway system developed throughout the region and the nation, Waffle House grew to include over 1,600 locations nationwide, becoming an American cultural icon open 24 hours a day, 7 days a week.
Museum
In 2004, Waffle House reacquired the original restaurant building located at 2719 East College Avenue in Avondale Estates and opened it as a museum. A visit to the museum feels like stepping back into 1955. The museum also features Waffle House memorabilia from the past 54 years.
George Willis (right) celebrates his city with a lakeside barbecue.
C.A. Kirkland owned the Avondale Stables, located at what is now the Twin Oaks shopping center.
The Freeman "Homeplace" was built in 1913 with an address of 37 Avondale Road. Later, the family sold some of their land to Mr. Willis while retaining their home and an entire block of Clarendon.
By 1947, Avondale Estates counted its fire station among the services offered to residents.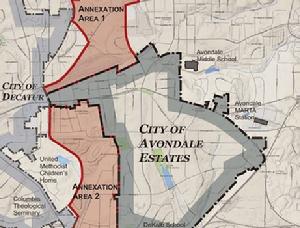 Avondale Historic Price Trends