"Slade Hall" c.1853

Slade-Dunn House, Slade-Harris House, Slade House
"Slade Hall"c.1852 is a rare brick greek revival built to impress by Eatonton's first wealthy Merchant.Corner lot on 1.07 ac with more than 450 Boxwoods,courtyards,stocked Koi pond,20×40 pool,lattice brick walls and cast iron fences frame the yd.Ionic columns,doric pilasters,New Guest house w/2 car garage,circle paved driveway,large Parlors with fl to ceiling windows,renovated bathrooms,original Heart Pine,custom woodwork,egg and duct trim,30×15 add.kitchen,zoned commercial.True Historic southern treasure.5 mins Rock Eagle 10 mins Lake Oconee Madison,Hr to Atlanta.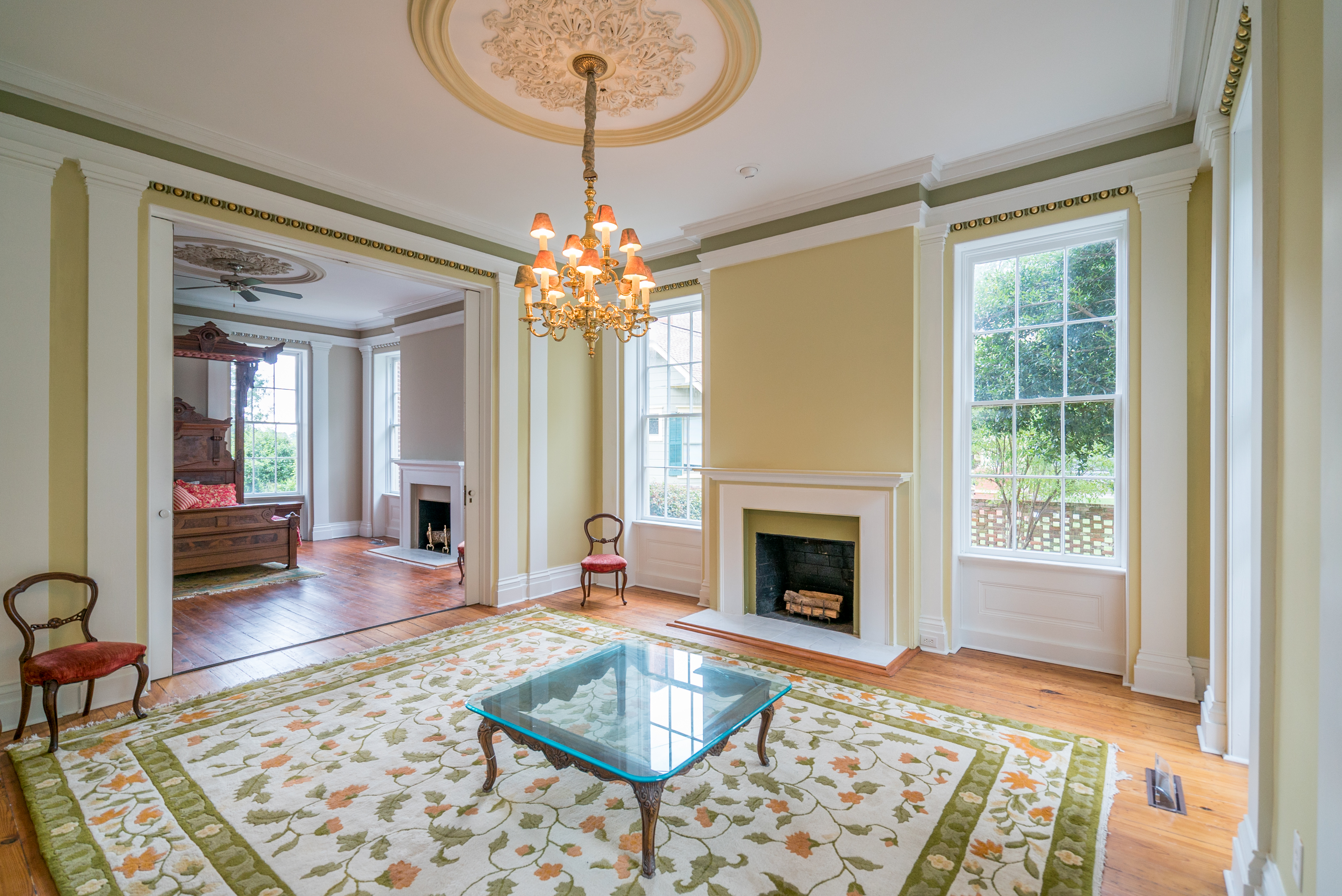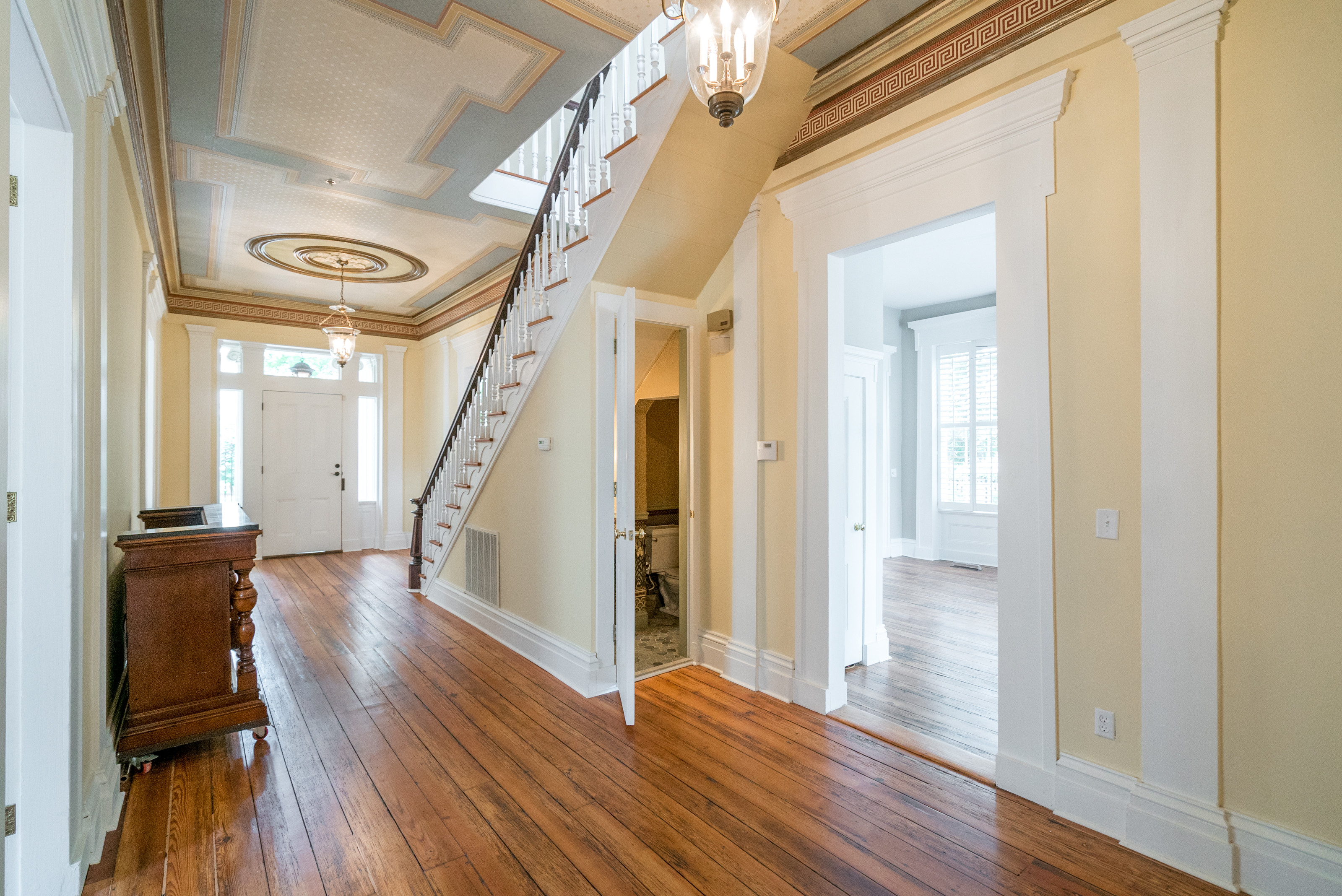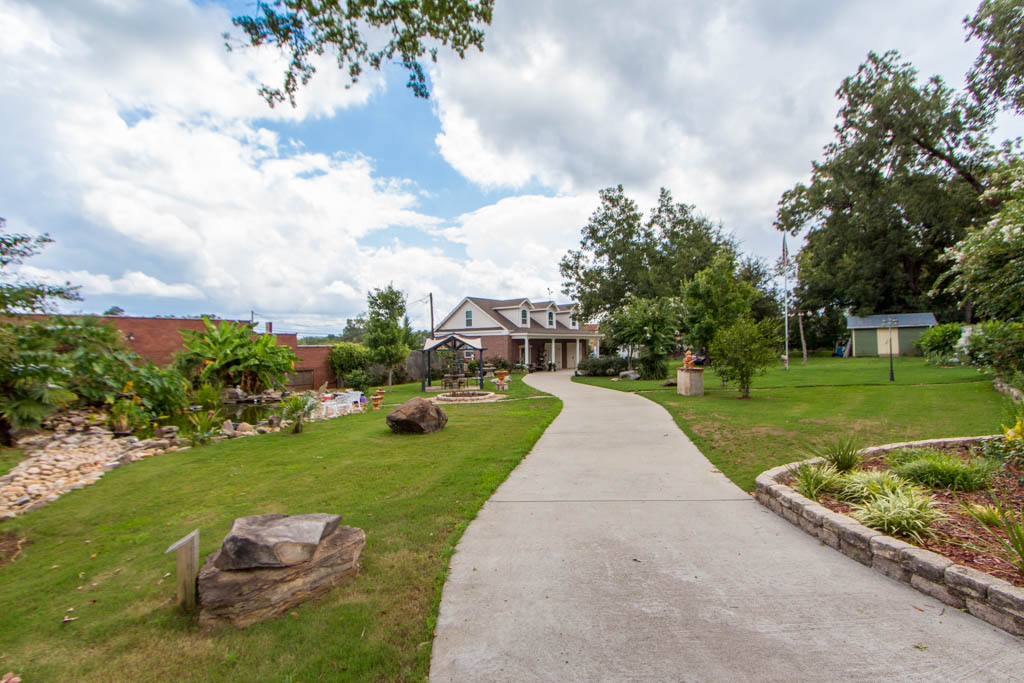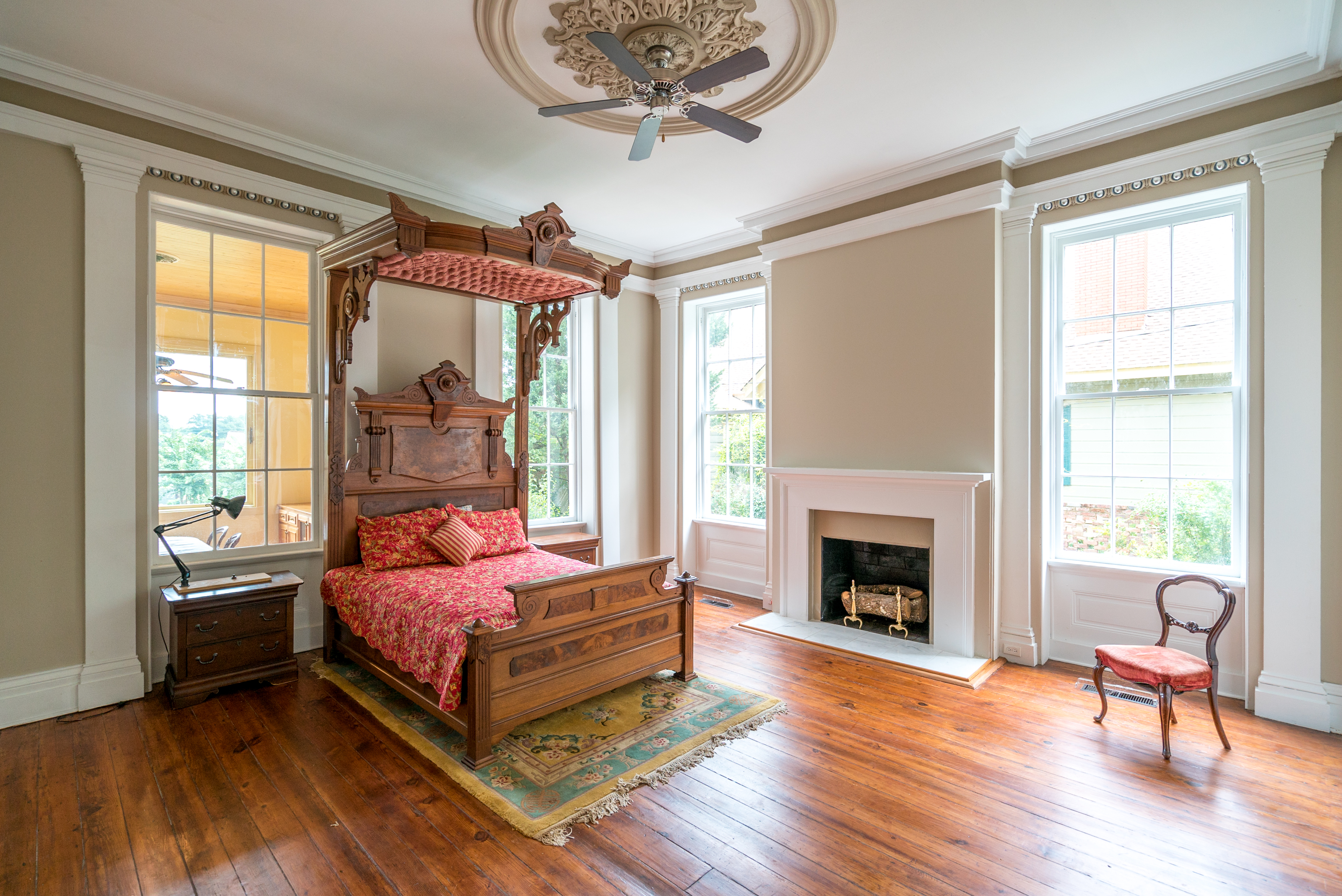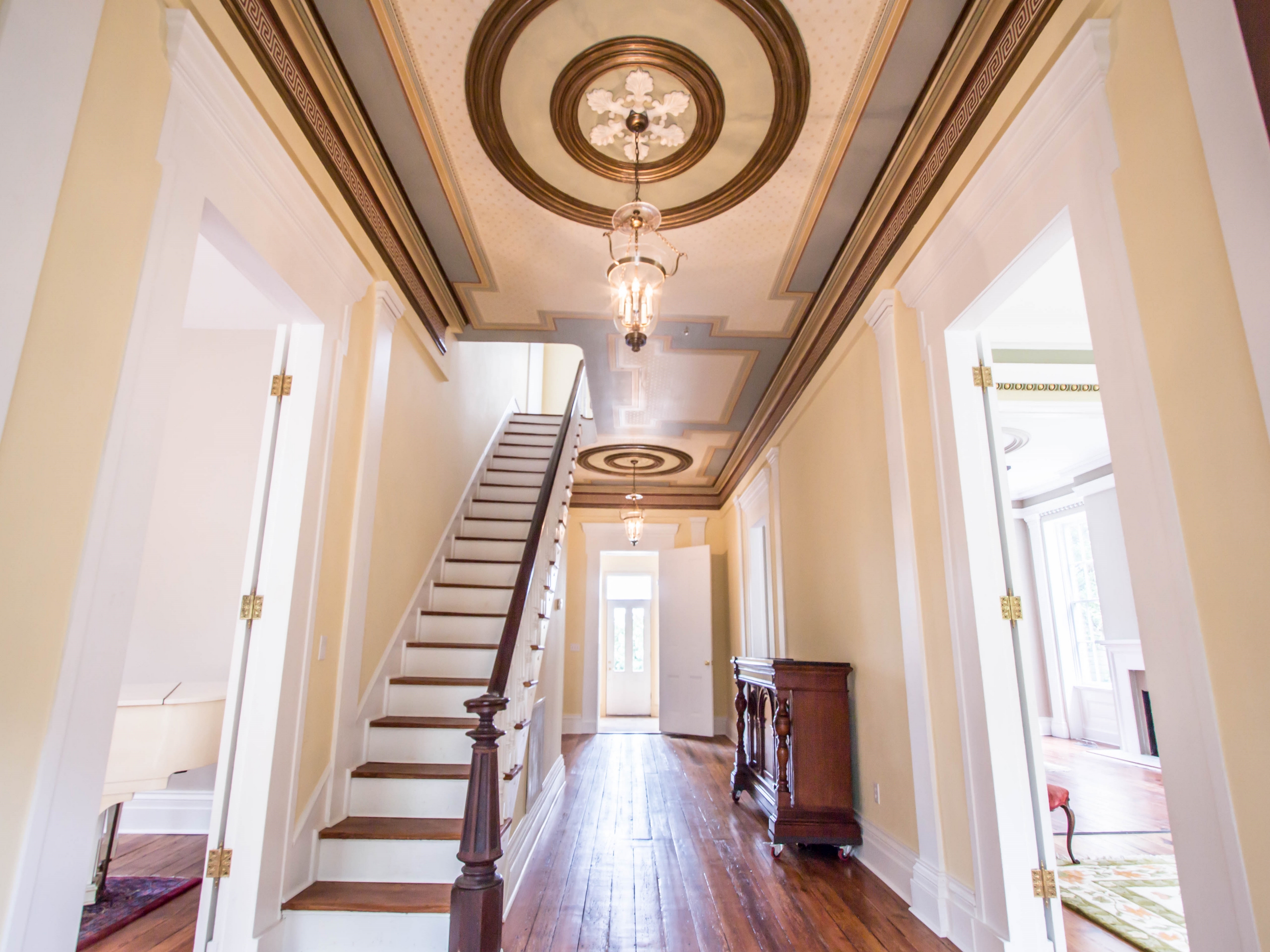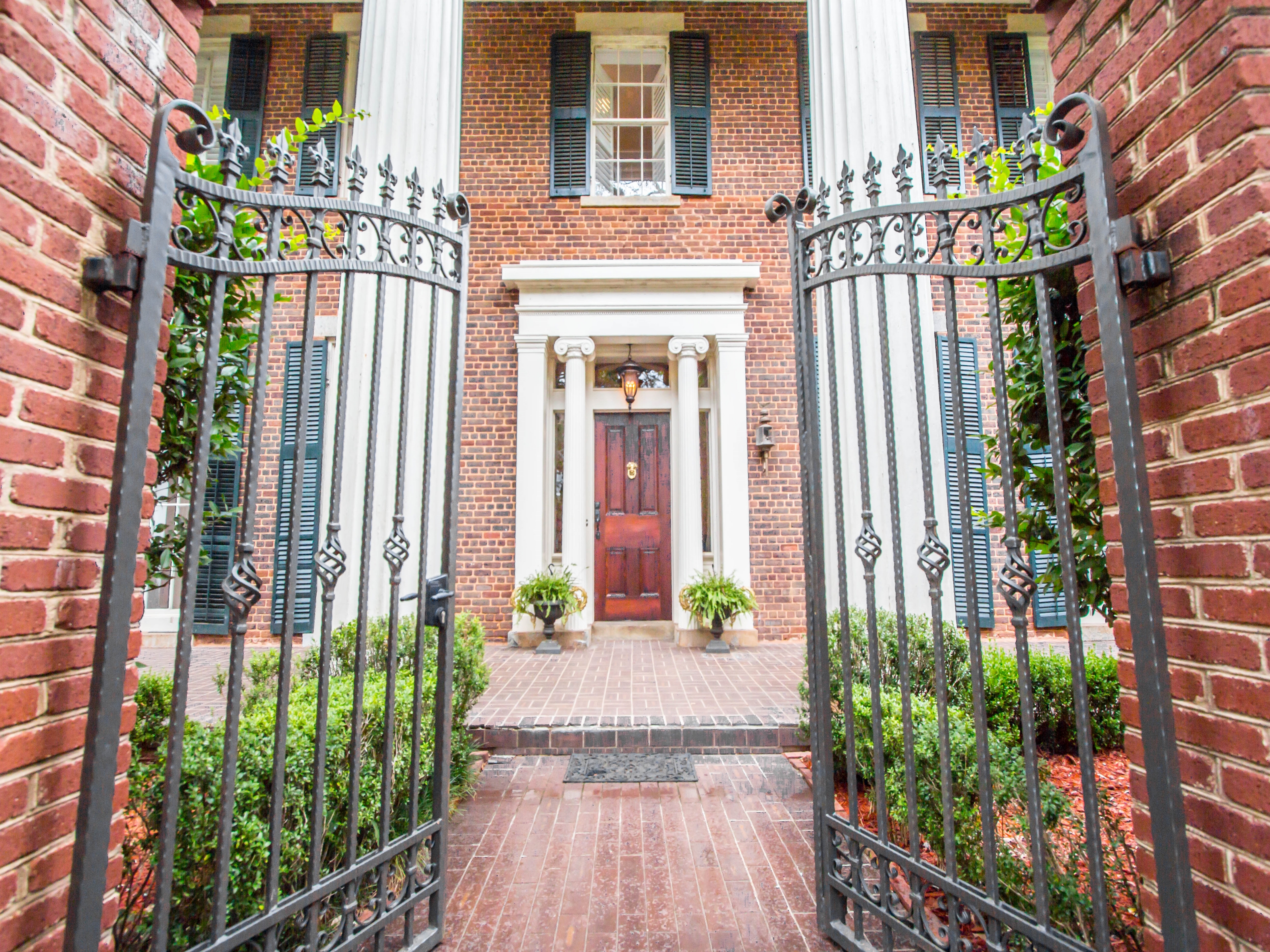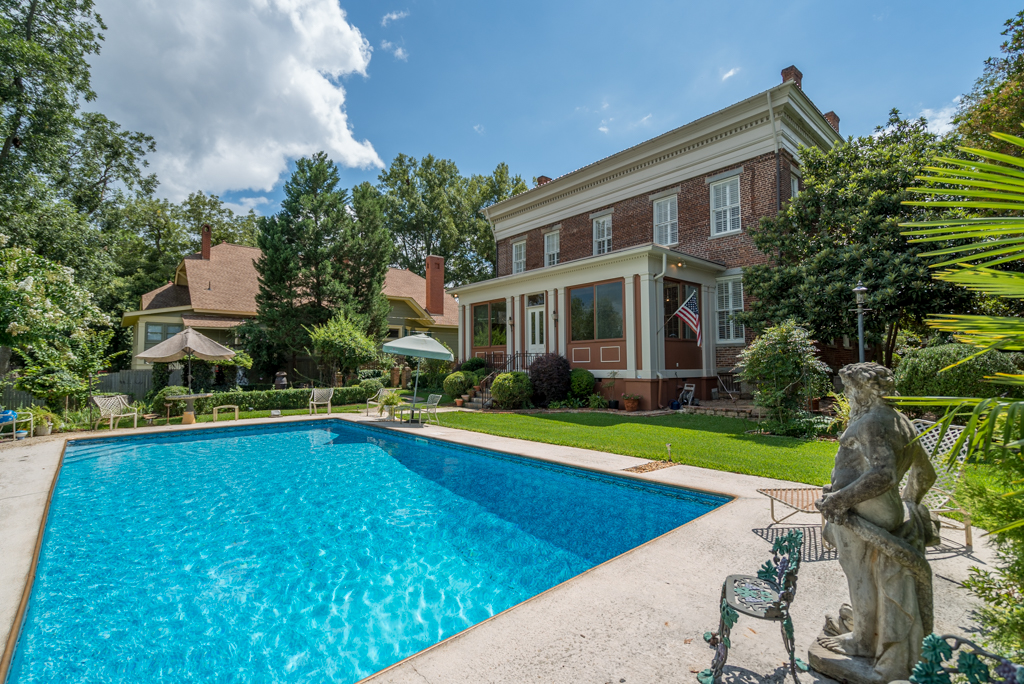 History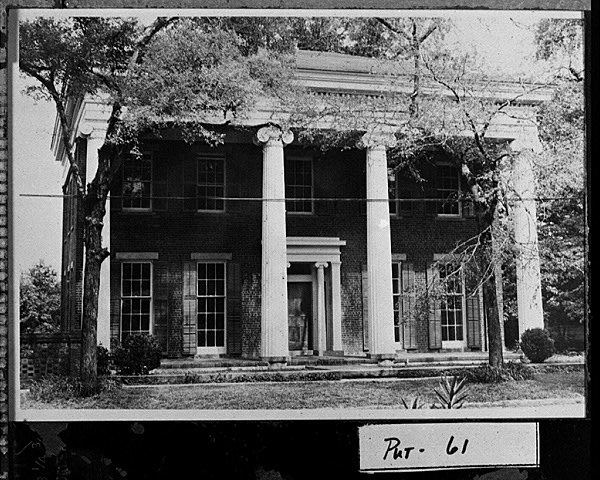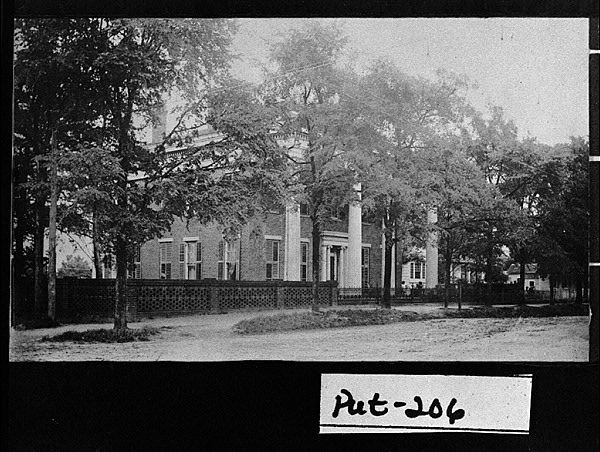 Original Owner: Daniel Slade
Daniel Slade came first as a teacher in the early 1820's, then built and operated Eatonton's largest general store, married a local heiress and built Slade Hall.
Among Interim Owners: Terrell Wingfield ,Mrs V.V.Harris
Architectural Data:34″Diameter at base of shaft,24″6′ overall height including octagonal granite bases;Greek Ionic order.
Doors: Transom and sidelights at front door have panes with a pattern of frosted and amber glass.
The ionic columns of the portico are repeated in the smaller columns of the entrance. Floor-to-Ceiling windows with louvered blinds,Lattice brick walls and the most delicate of cast Iron fences frame the yard, while trees and vines cast shadows on mellow brick walls.
John Linley
The Architecture of Middle Georgia; The Oconee Area p.78

According to John Linley in The Architecture of Middle Georgia; The Oconee Area, "Greek Revival architecture
seems to have reached a certain classic perfection" in this house. It was built c.1850 by Daniel Slade, a rich merchant in Eatonton that had come from Litchfield, Connecticut in 1828. A two story portico with heavy dentilled cornice is supported by four fluted
ionic columns which frame a five bay front. The ionic columns are repeated in ant is along with doric pilasters, and the window panes in the trabeated entrance are of colored glass though to have come from Venice. The interior plan of four room, central
hall design has large plaster medallions along with egg and dart decorations over the doors and windows. The house has had little alterations through the years;presently it is being carefully restored and some modern conveniences added.


NATIONAL REGISTER OF HISTORIC PLACES


Maria King February 3,1975
Elizabeth Z.MacGregor (consulting architectural Historian