COMMERCIAL PROPERTY | MADISON,GA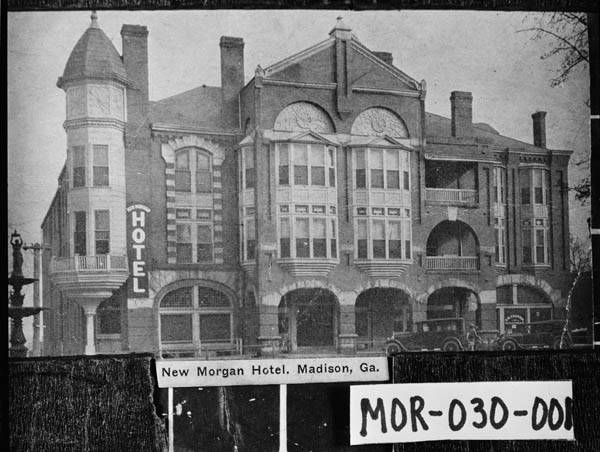 298 Hancock (290 and 300 Hancock) Madison Georgia 30045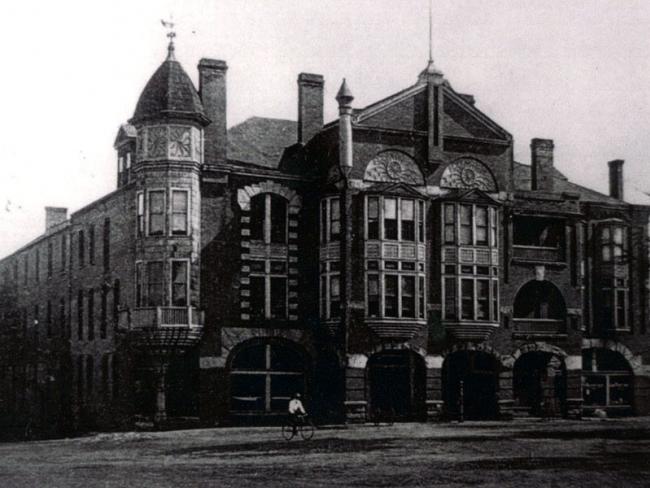 Courtesy of Adelaide Wallace Ponder
Located on the site of the original Madison Hotel which was one of the finest hotels operating during the late nineteenth and early twentieth centuries. The hotel was located on Hancock Street in Madison and burned during the early 1930s.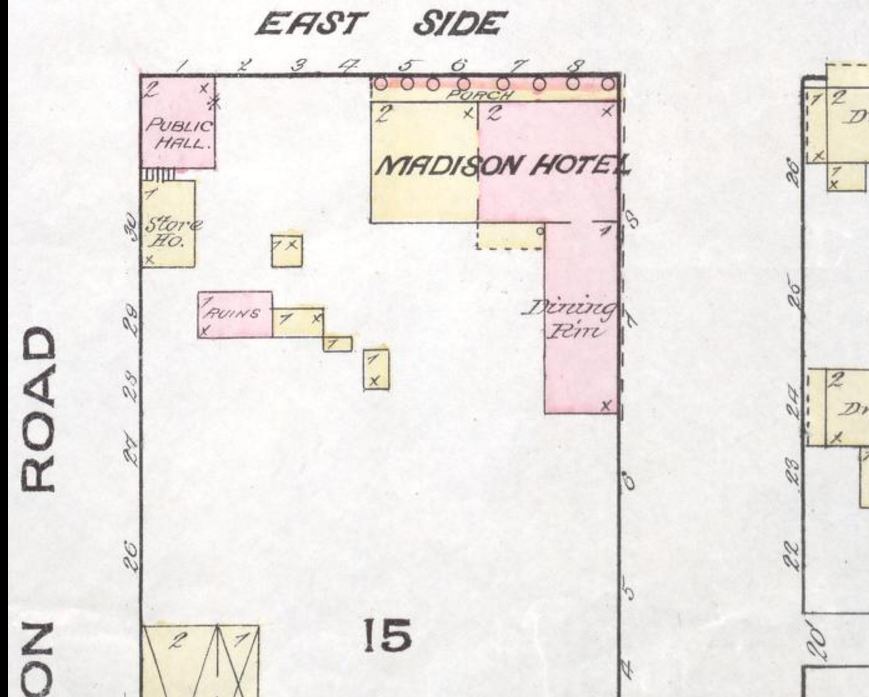 Madison Hotel above c.1885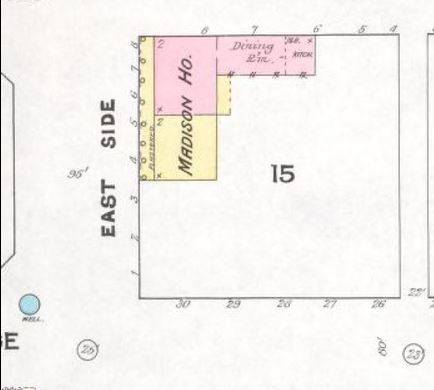 c.1890
TURNELL-BUTLER HOTEL
The Turnell-Butler Hotel – lost to fire – (aka Hotel Turnell, Hotel Madison, and the New Morgan Hotel) had a third floor ballroom.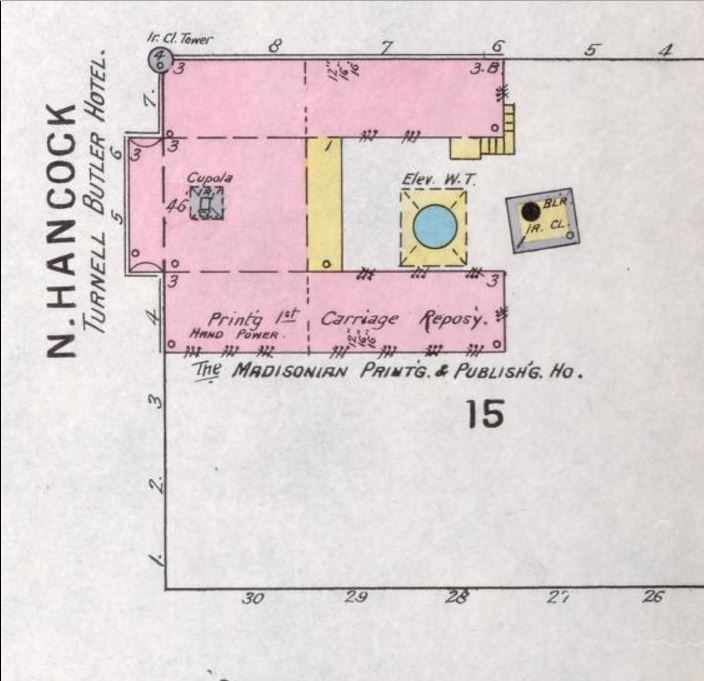 Turnell-Butler c.1895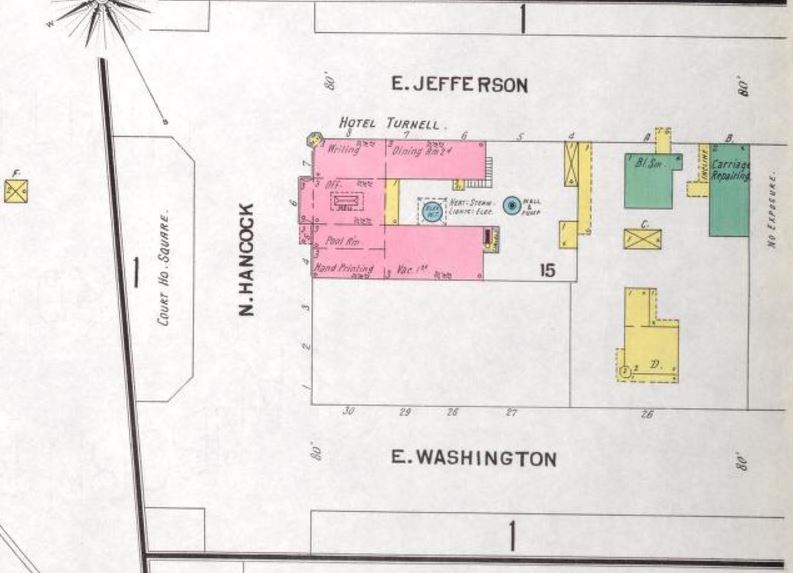 Hotel Turnell c.1901

Hotel Madison c.1909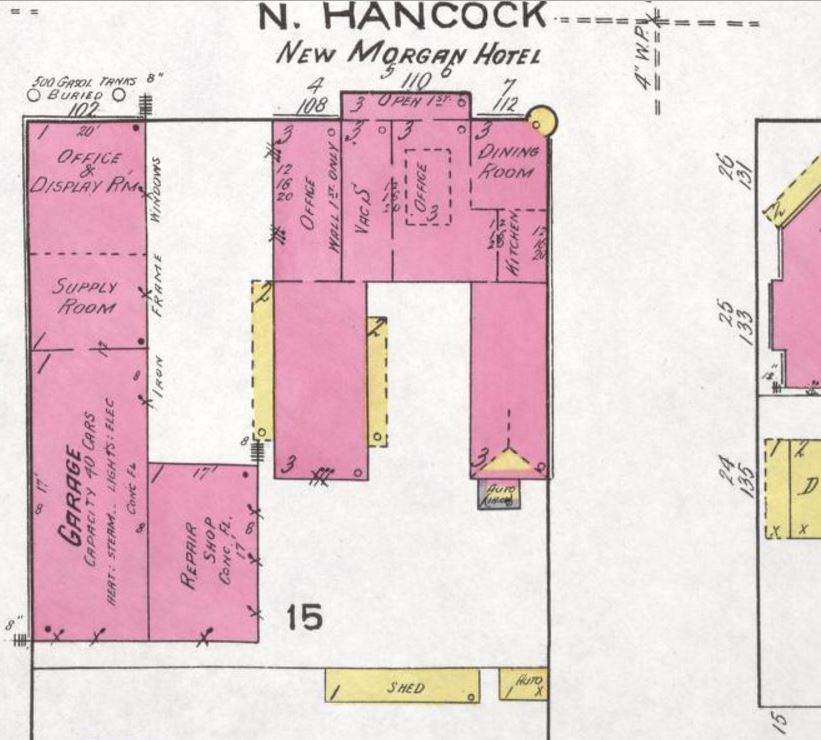 New Morgan Hotel c.1921
Zoned commercial The property can be built vertically if someone wants to recreate a grand hotel. Behind the property is vacant build-able lots that would be a perfect mixed use development.
The Property Can be bought as a whole or sub-divided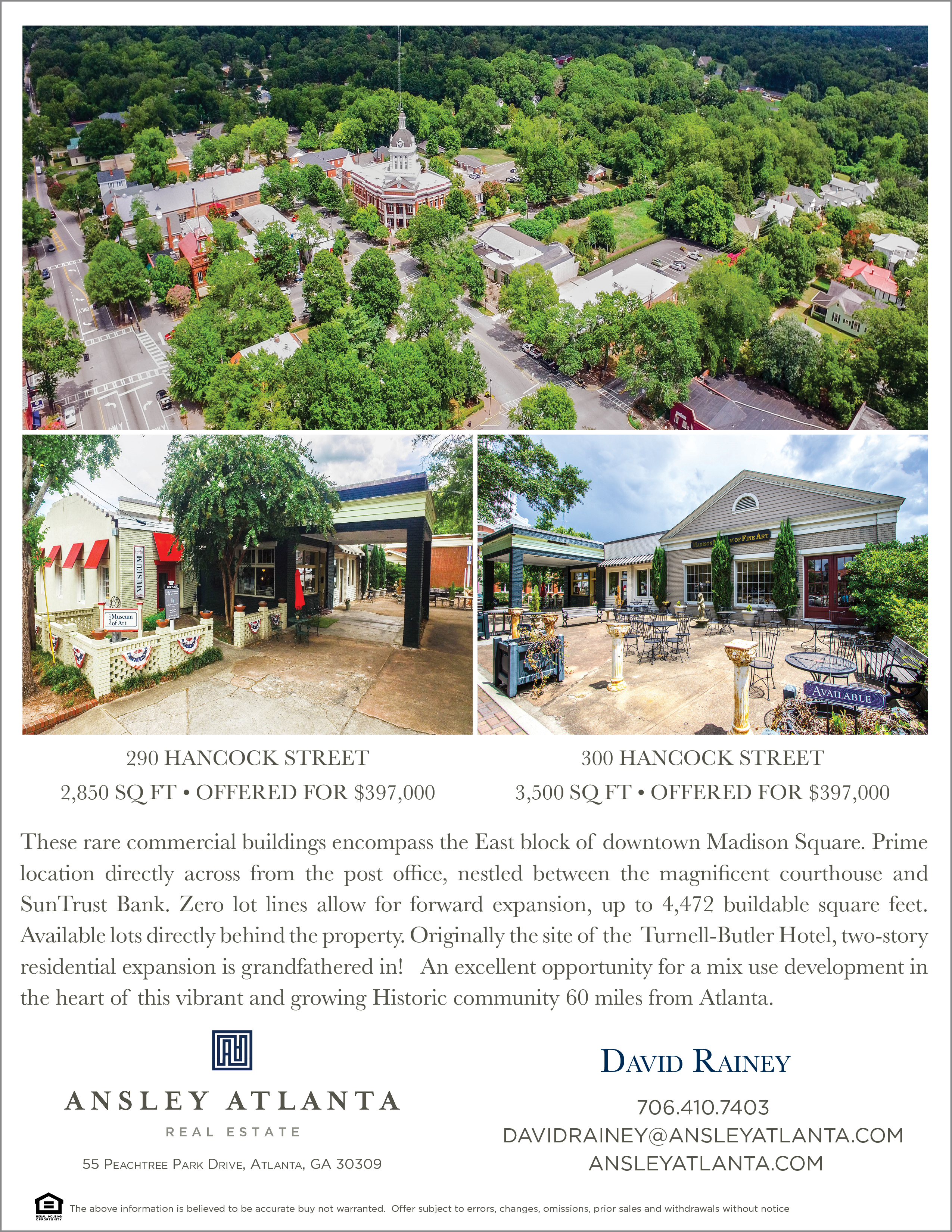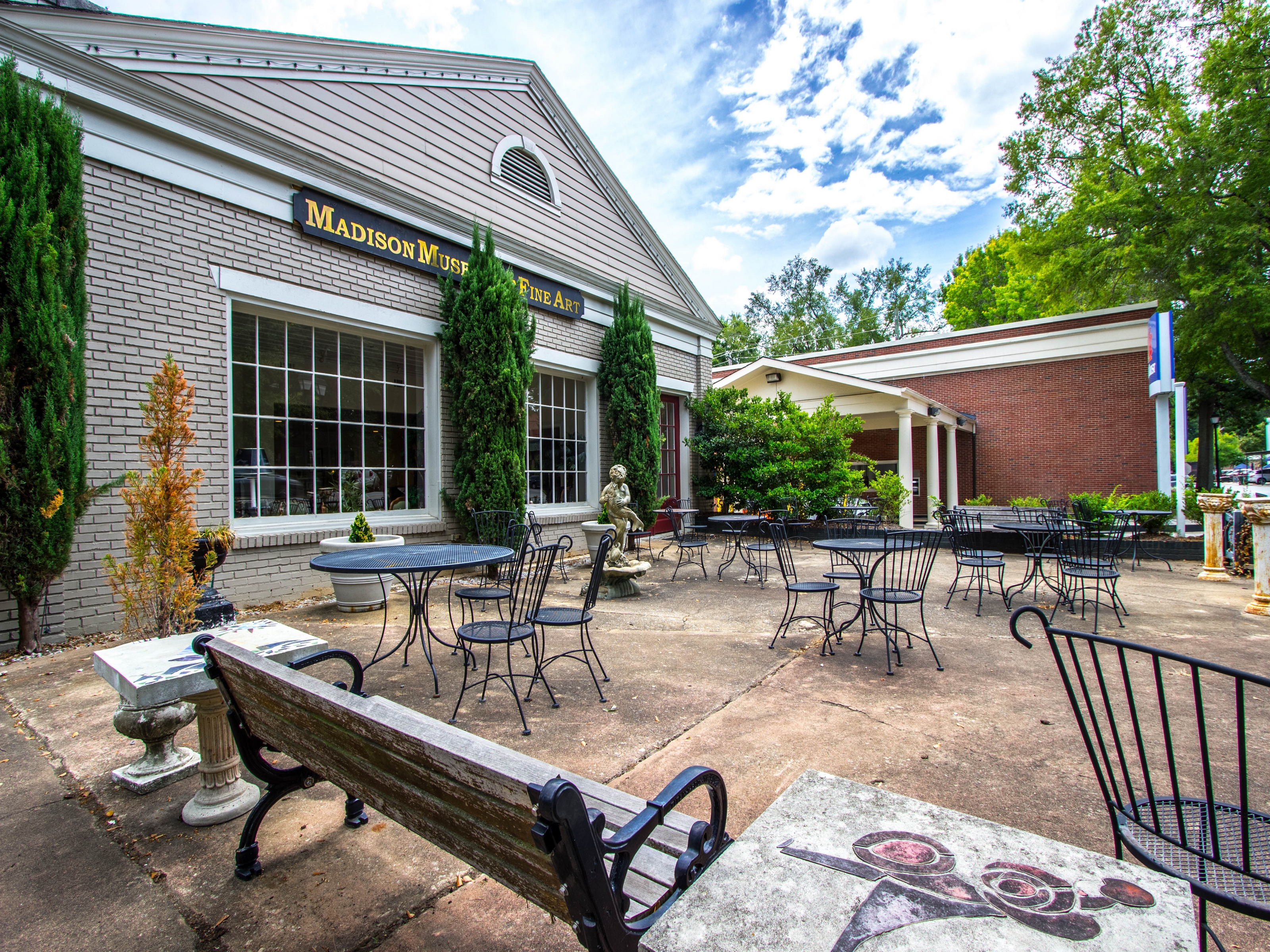 One of the front courtyards which extends all the way to the side walk.It can be used as additional buildout space.
University of Georgia Art exhibits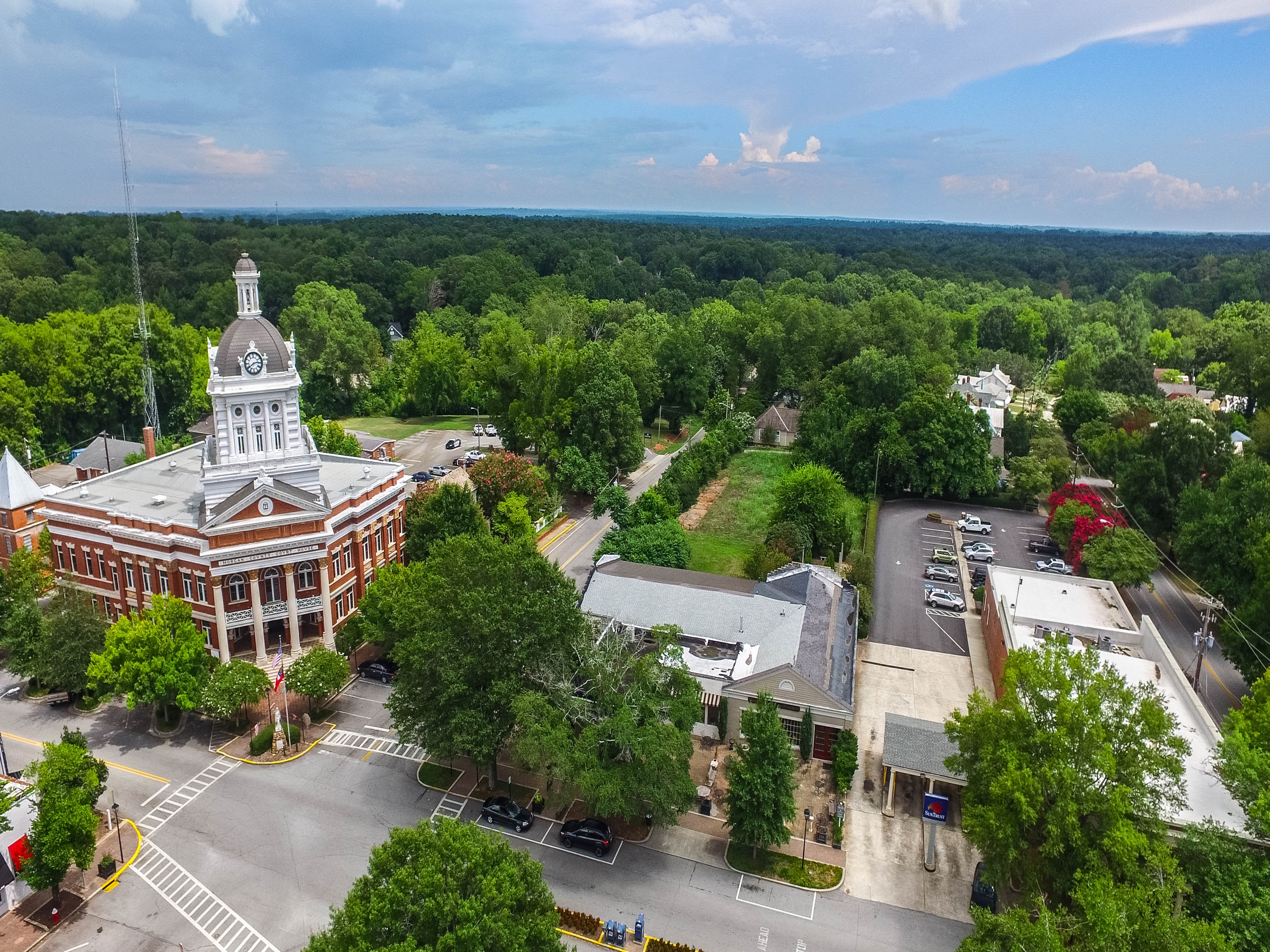 The block is Located between the courthouse and the bank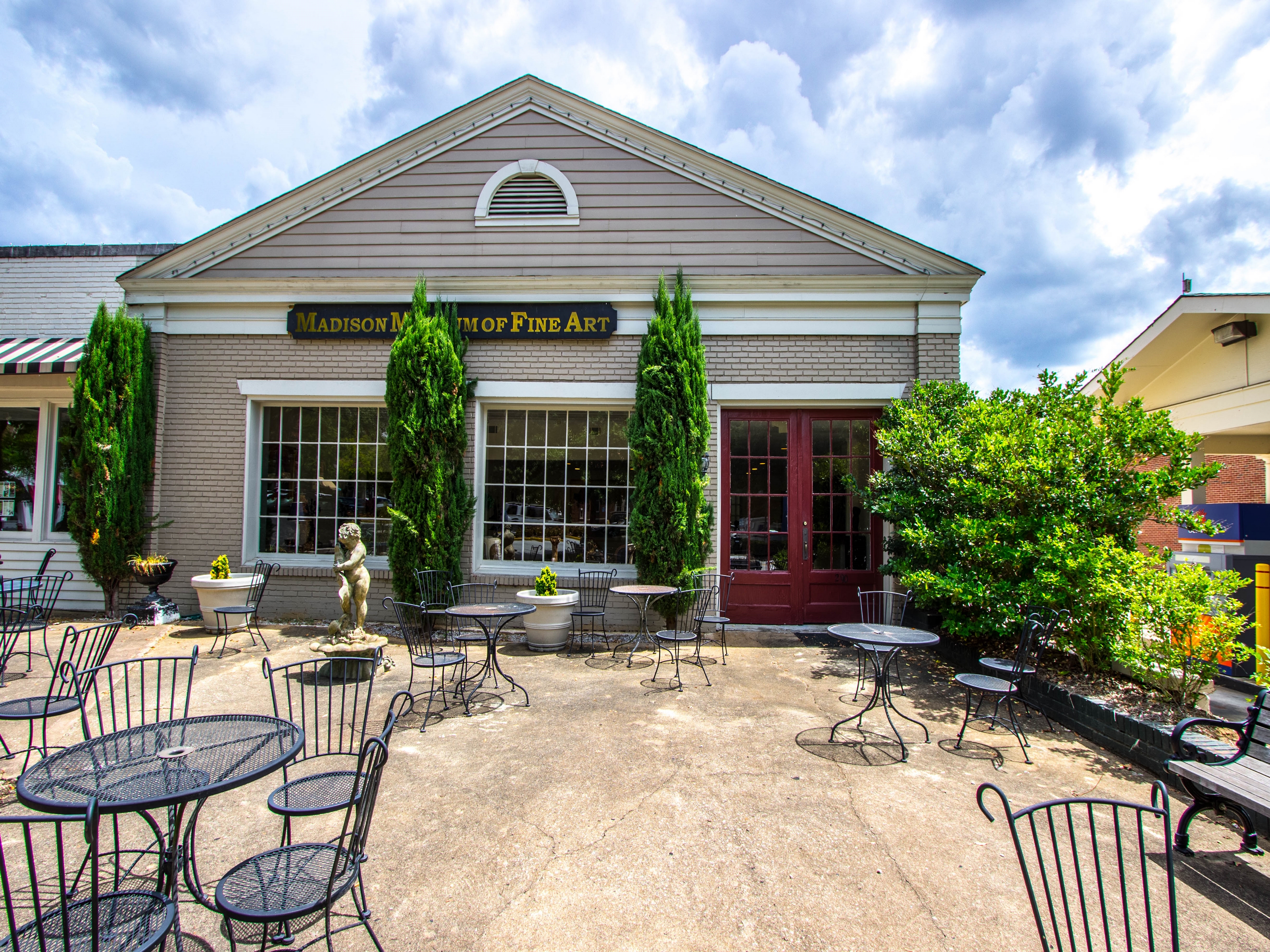 Subdivided into 4 buildings sold individually or the whole block Restaurant space with kitchen/back deck/Surround sound ready to go for a Italian restaurant or wine bar.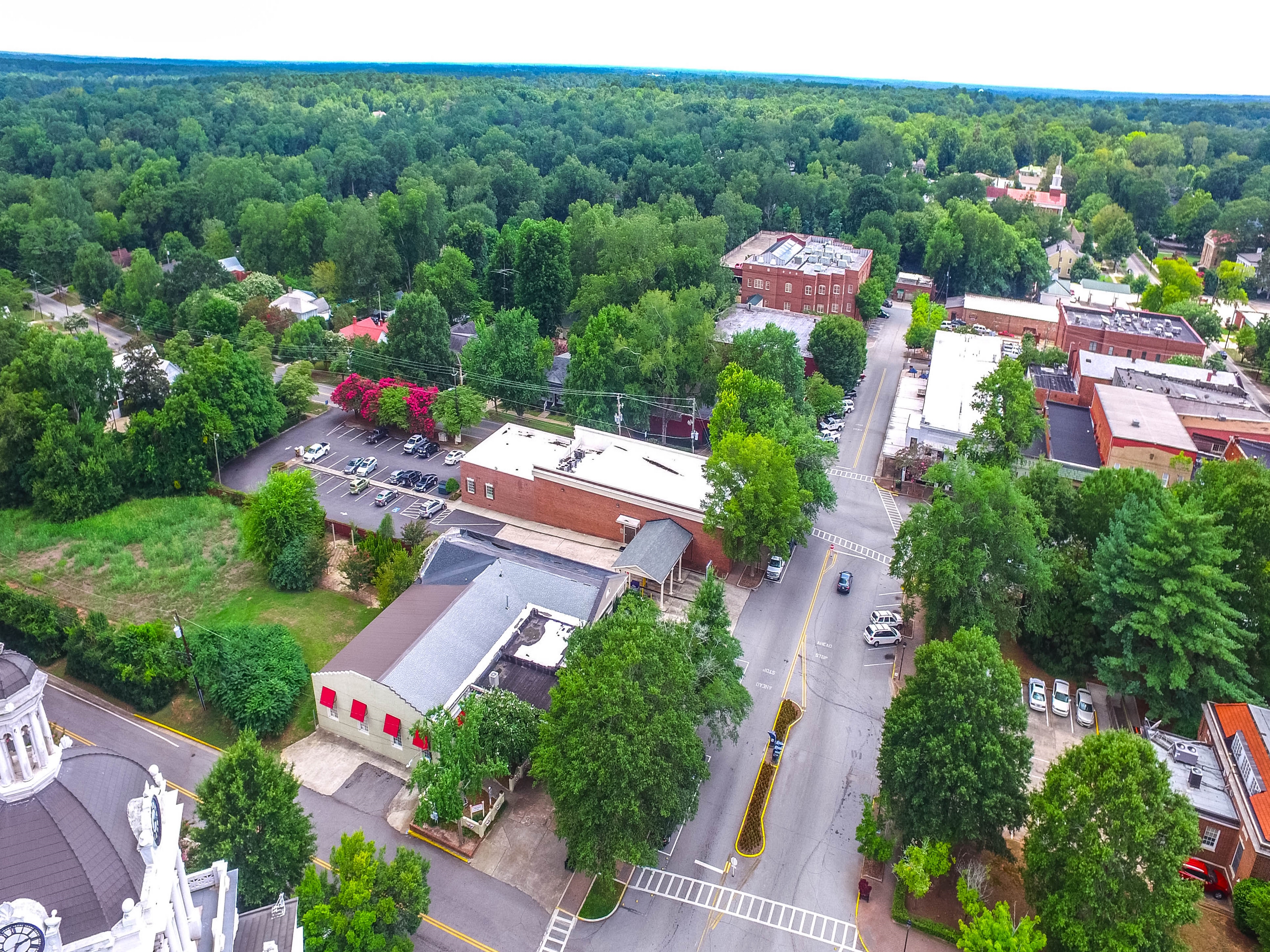 The build-able lot has great views of the court house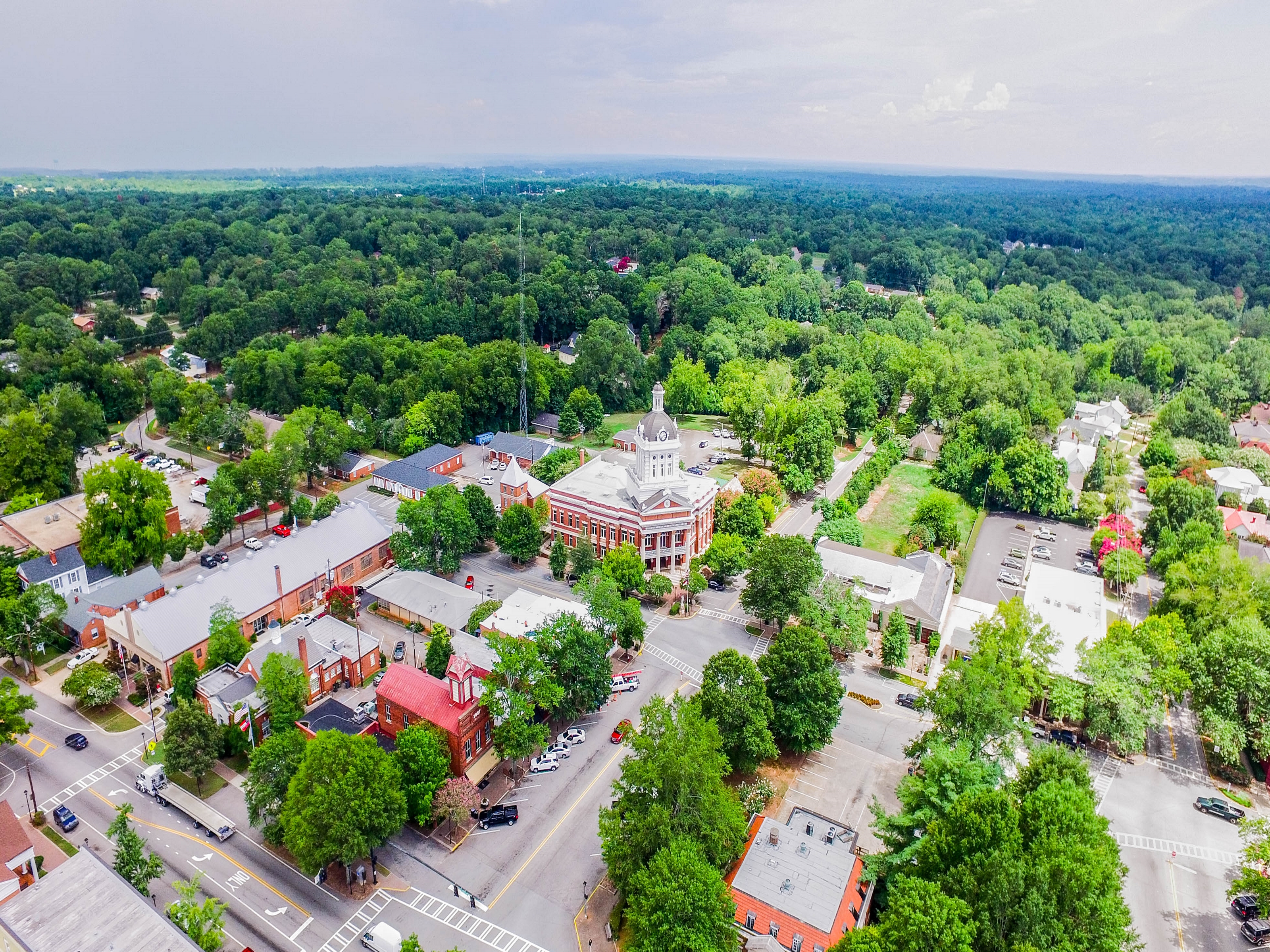 Bustling small town with more than enough charm & demographics that demand Townhomes/Restaurants/Retail/HealthCare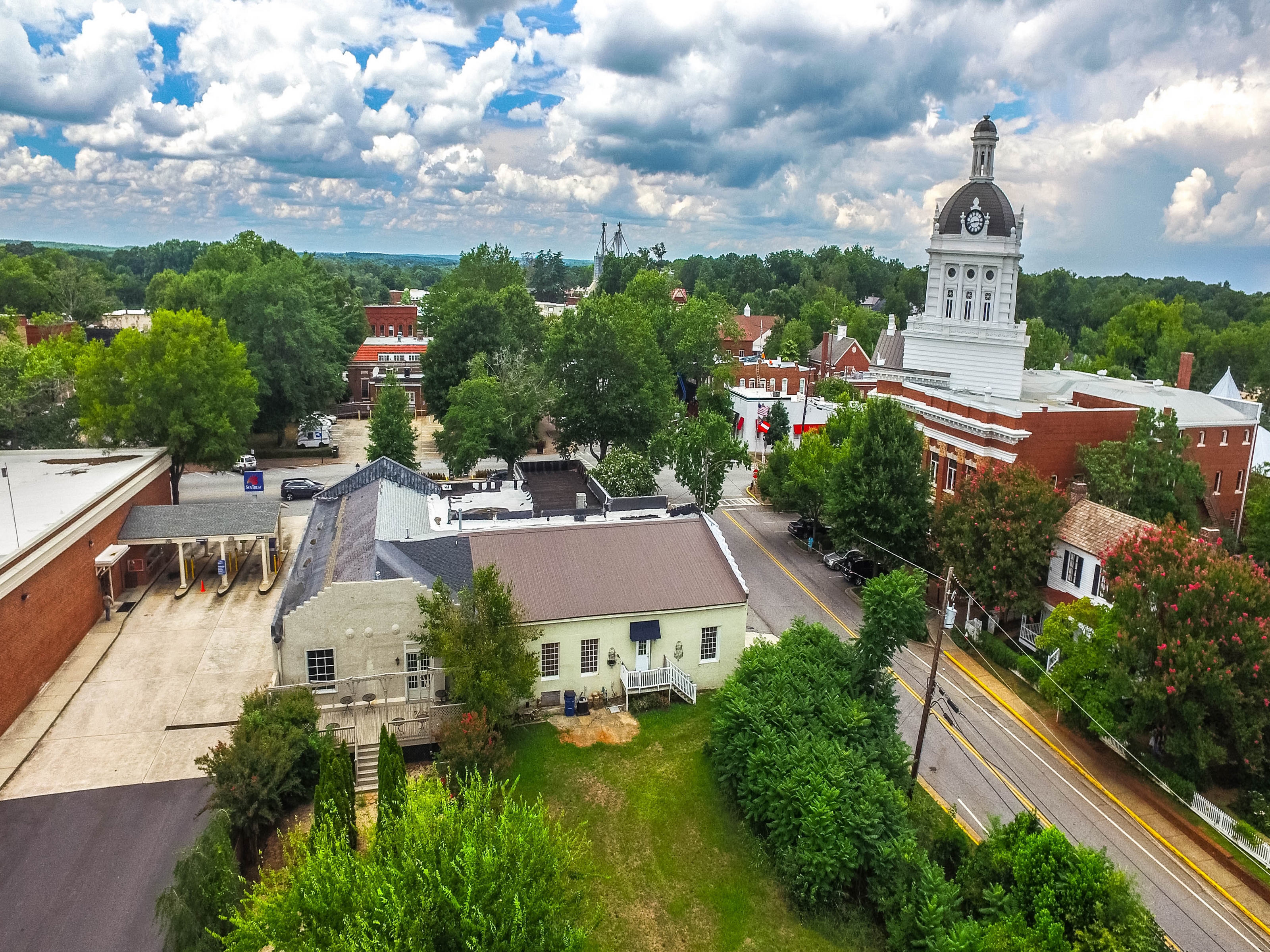 Large vacant lot and deck/courtyard behind the Restaurant space (290 Hancock)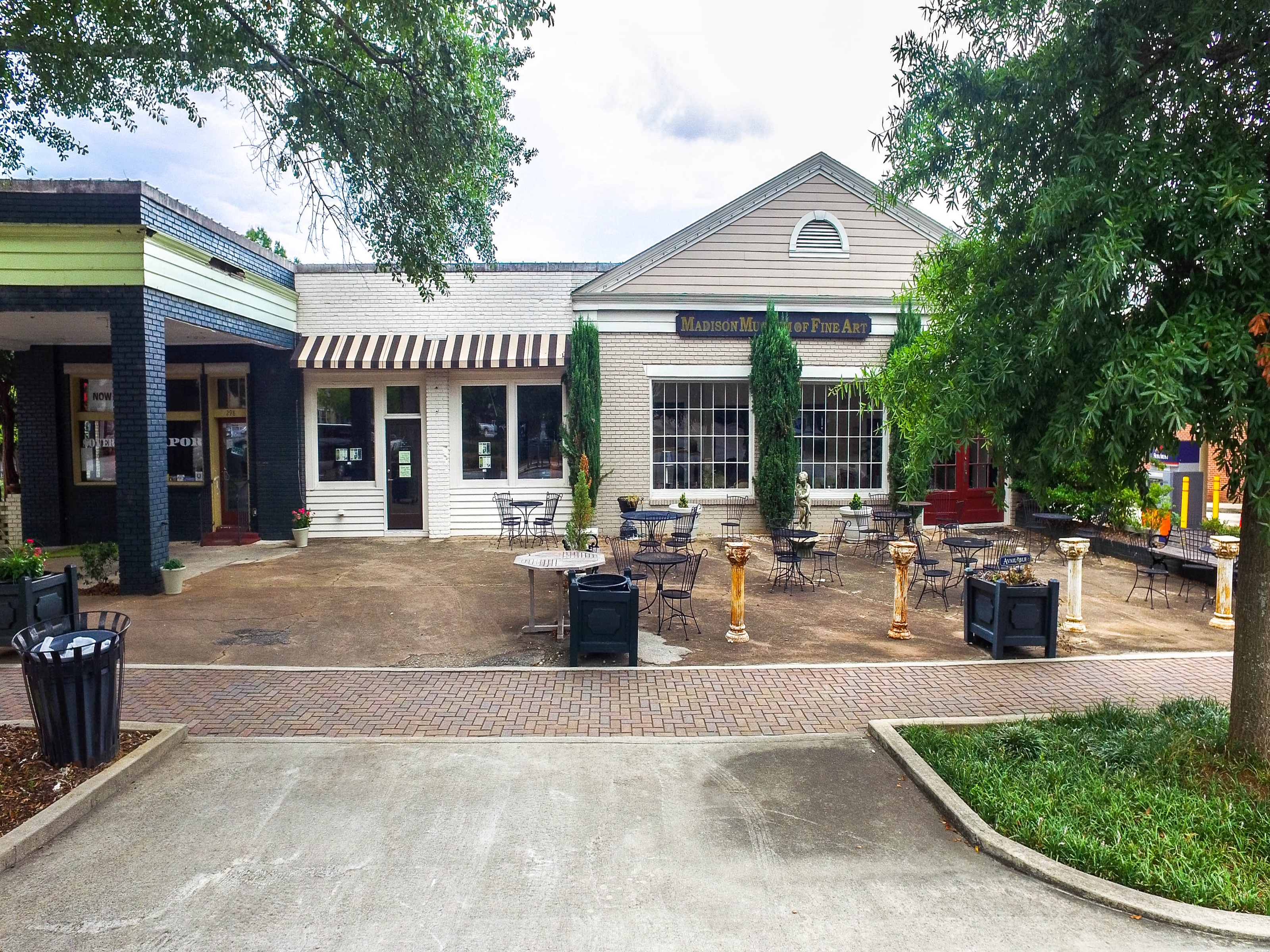 2nd is the currently Occupied as an organic Pet store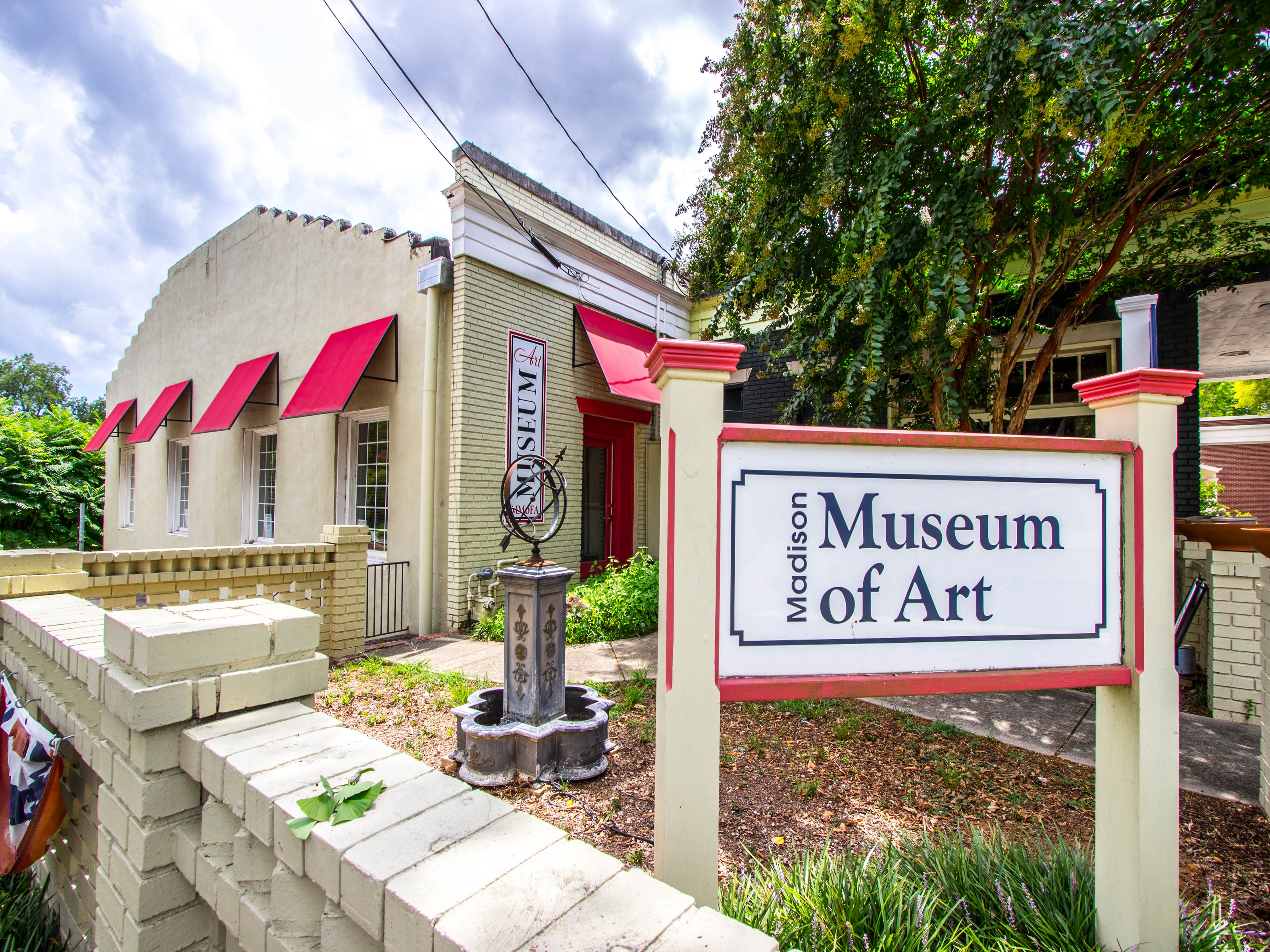 300 Madison formerly a law office easy to lease,owner user Art Restoration studio.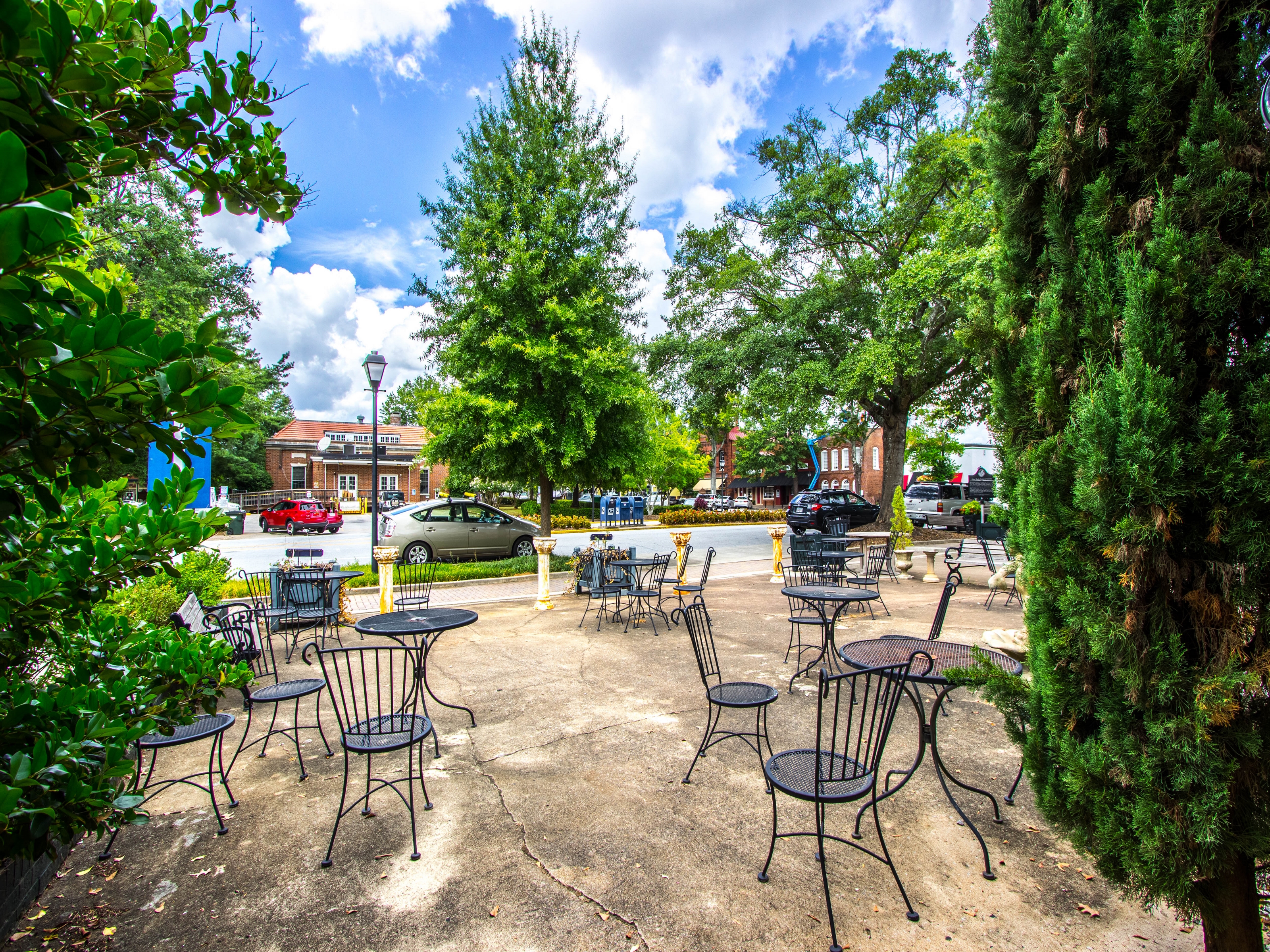 Large front courtyards all encompass all the way to the sidewalk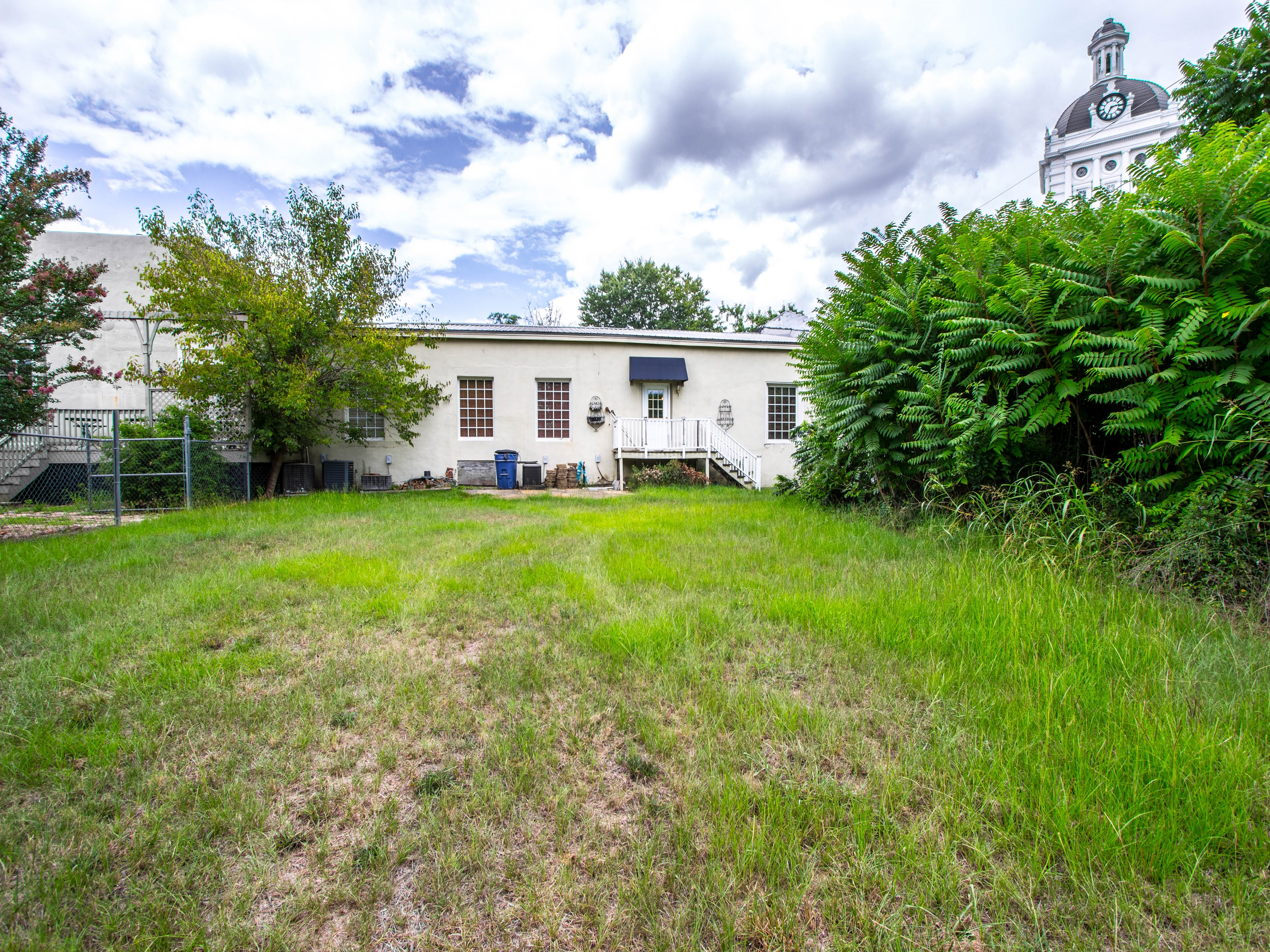 Land to build Owned by a different owner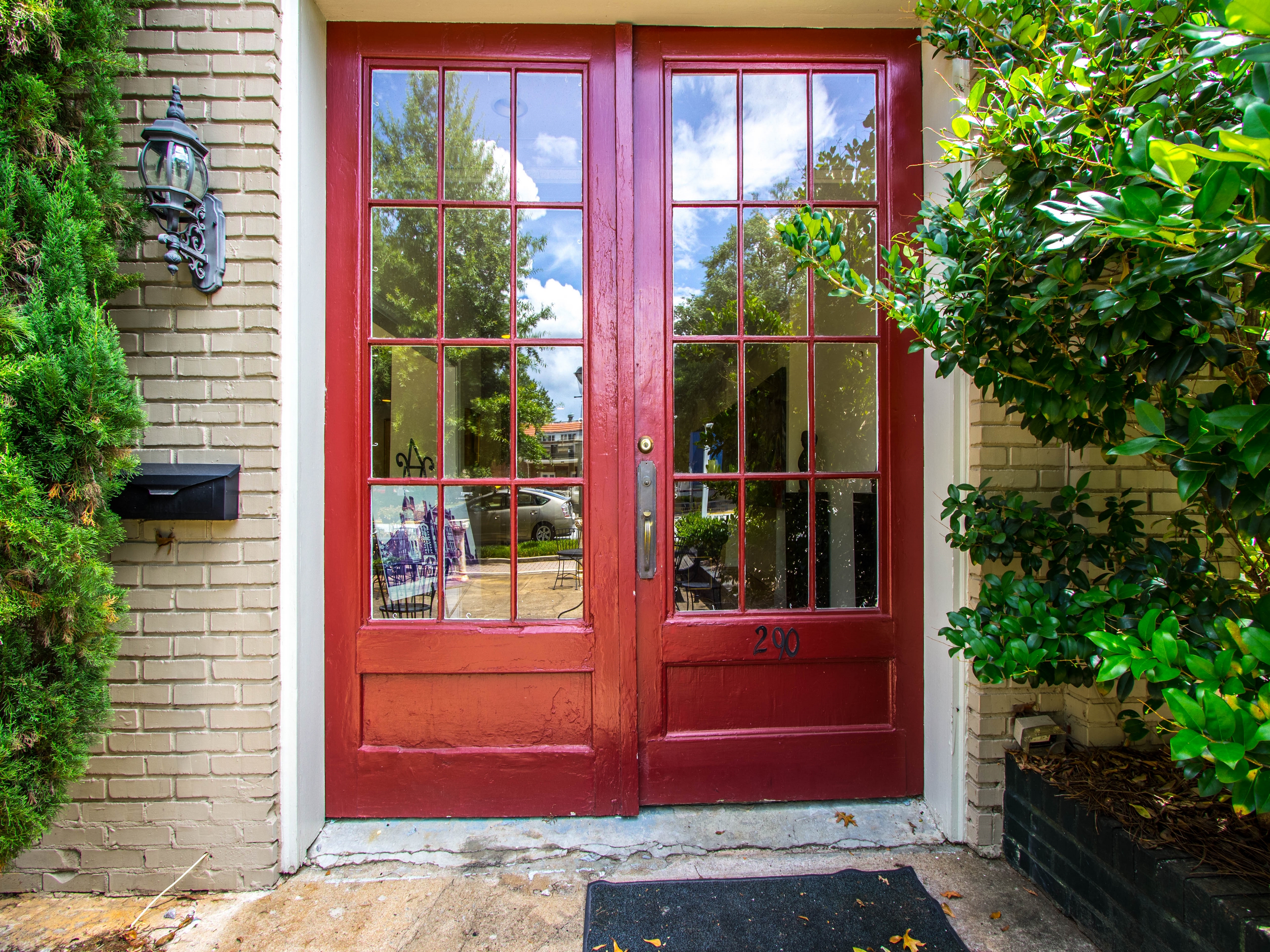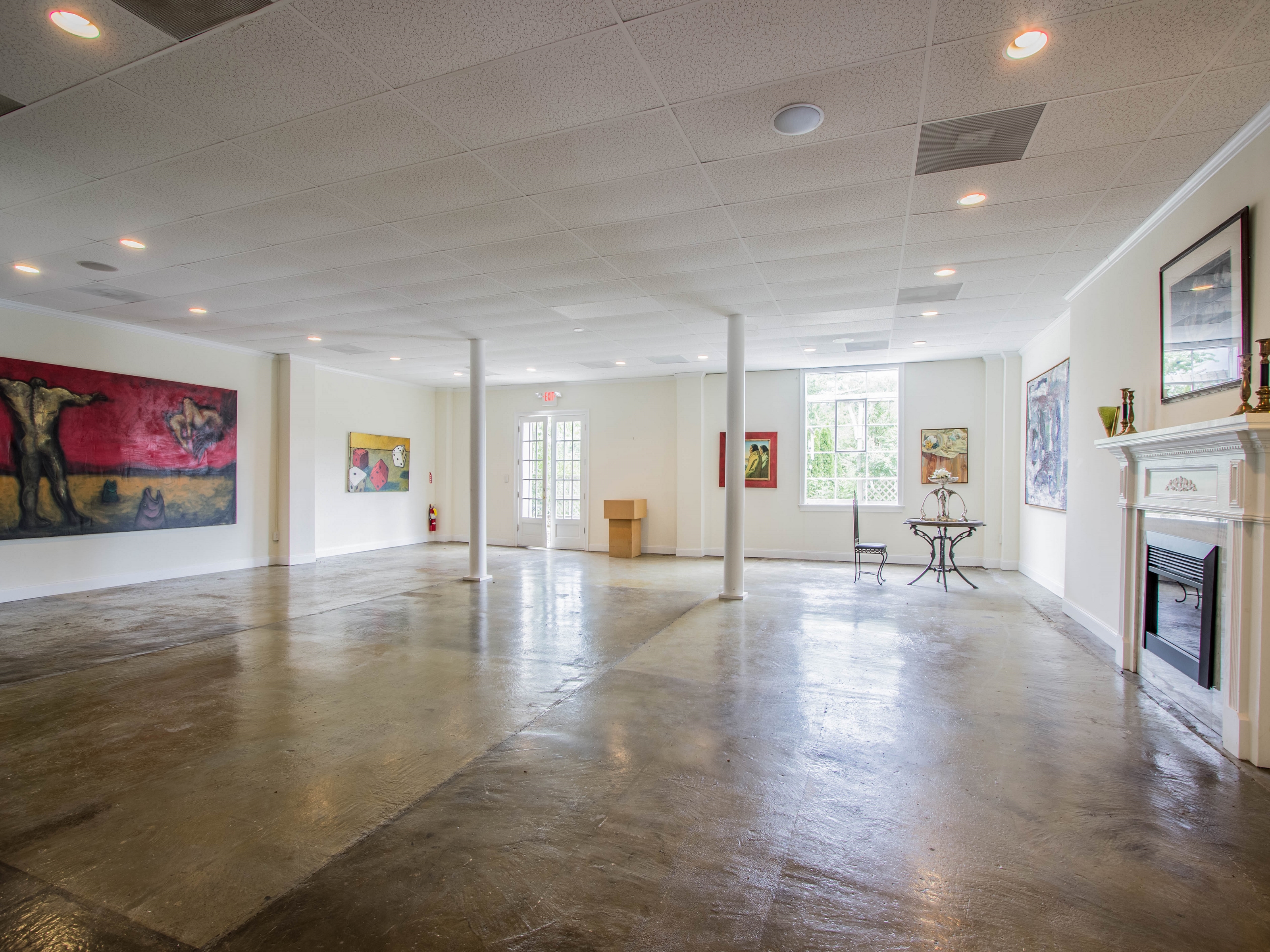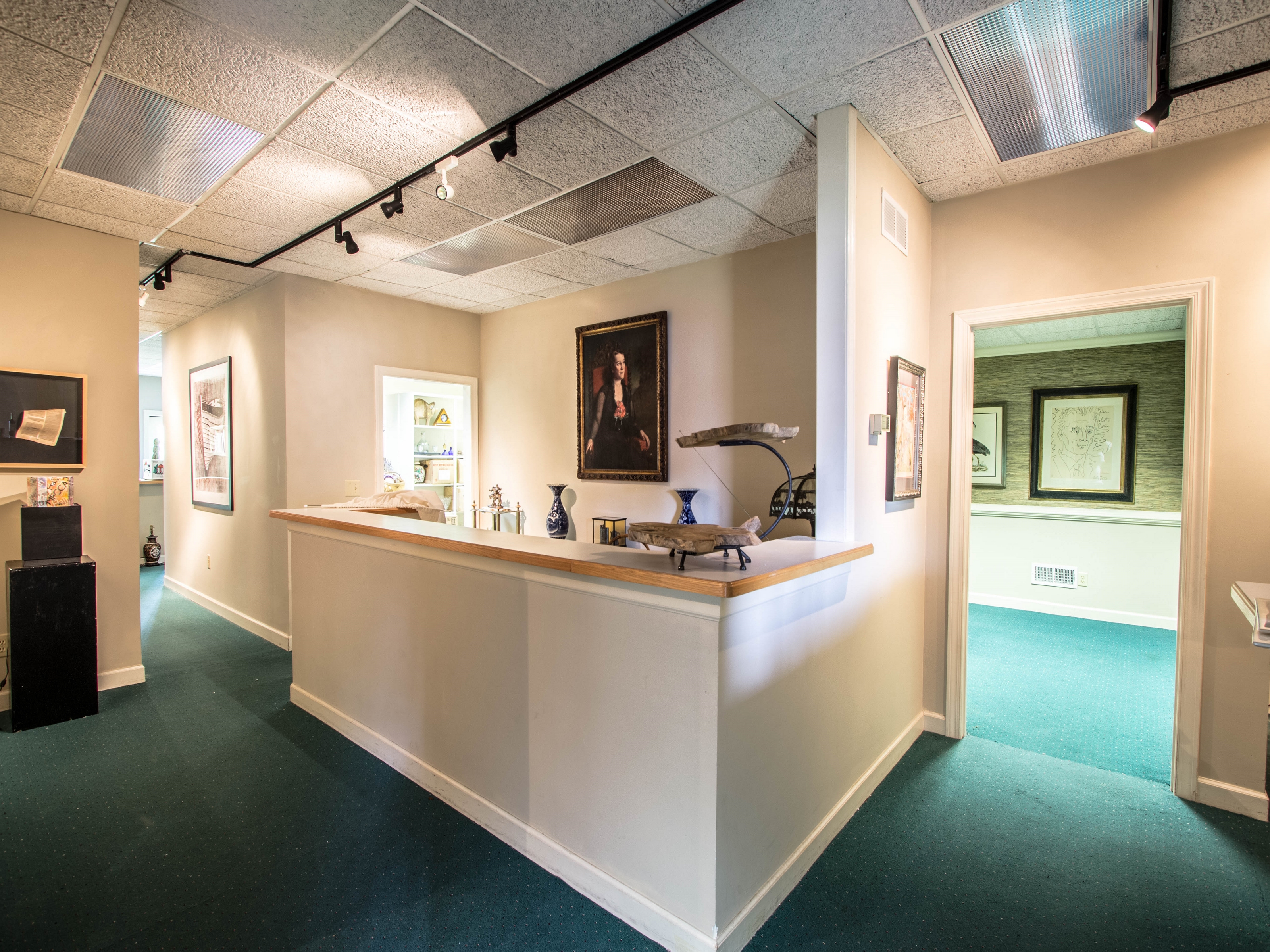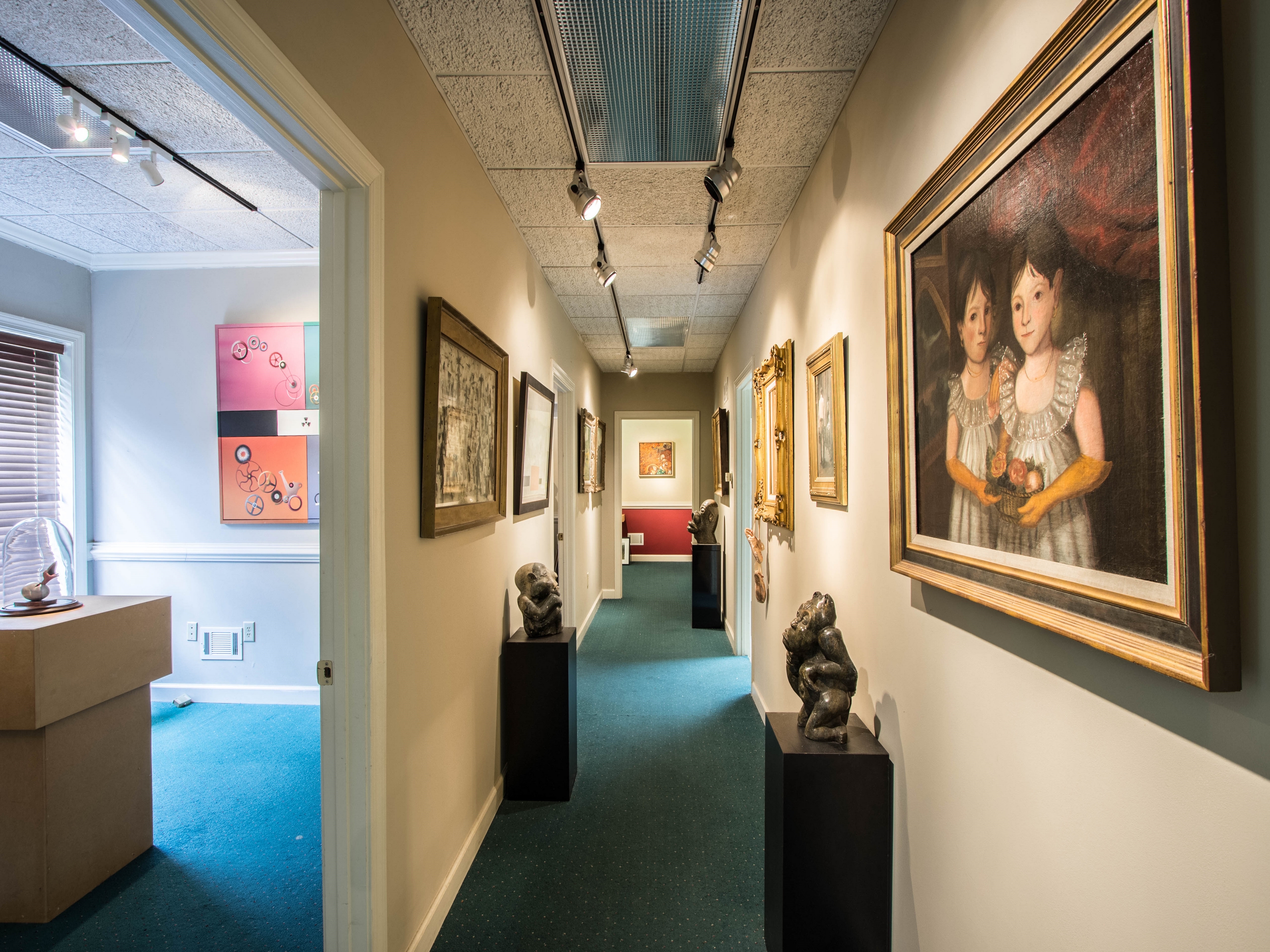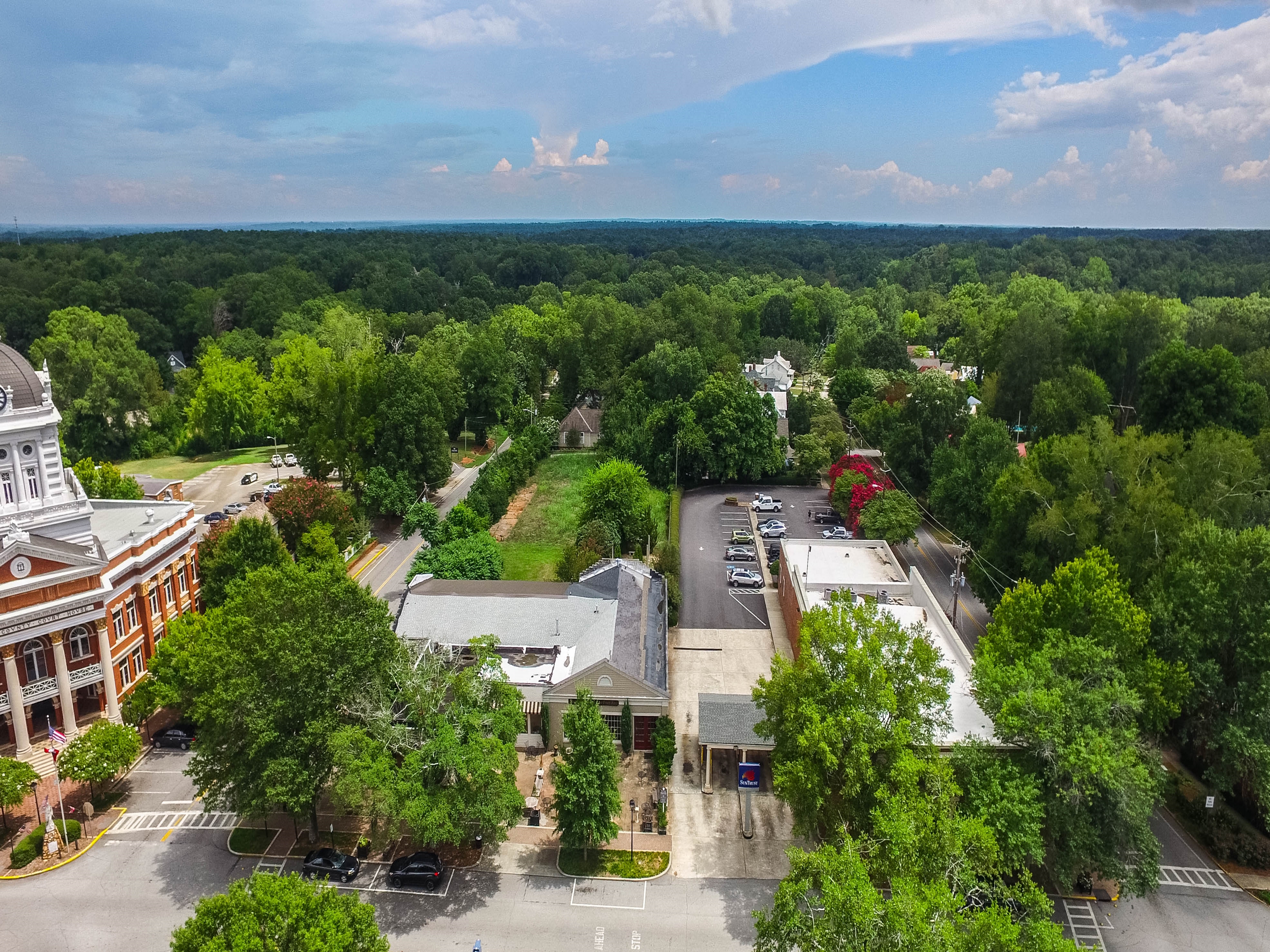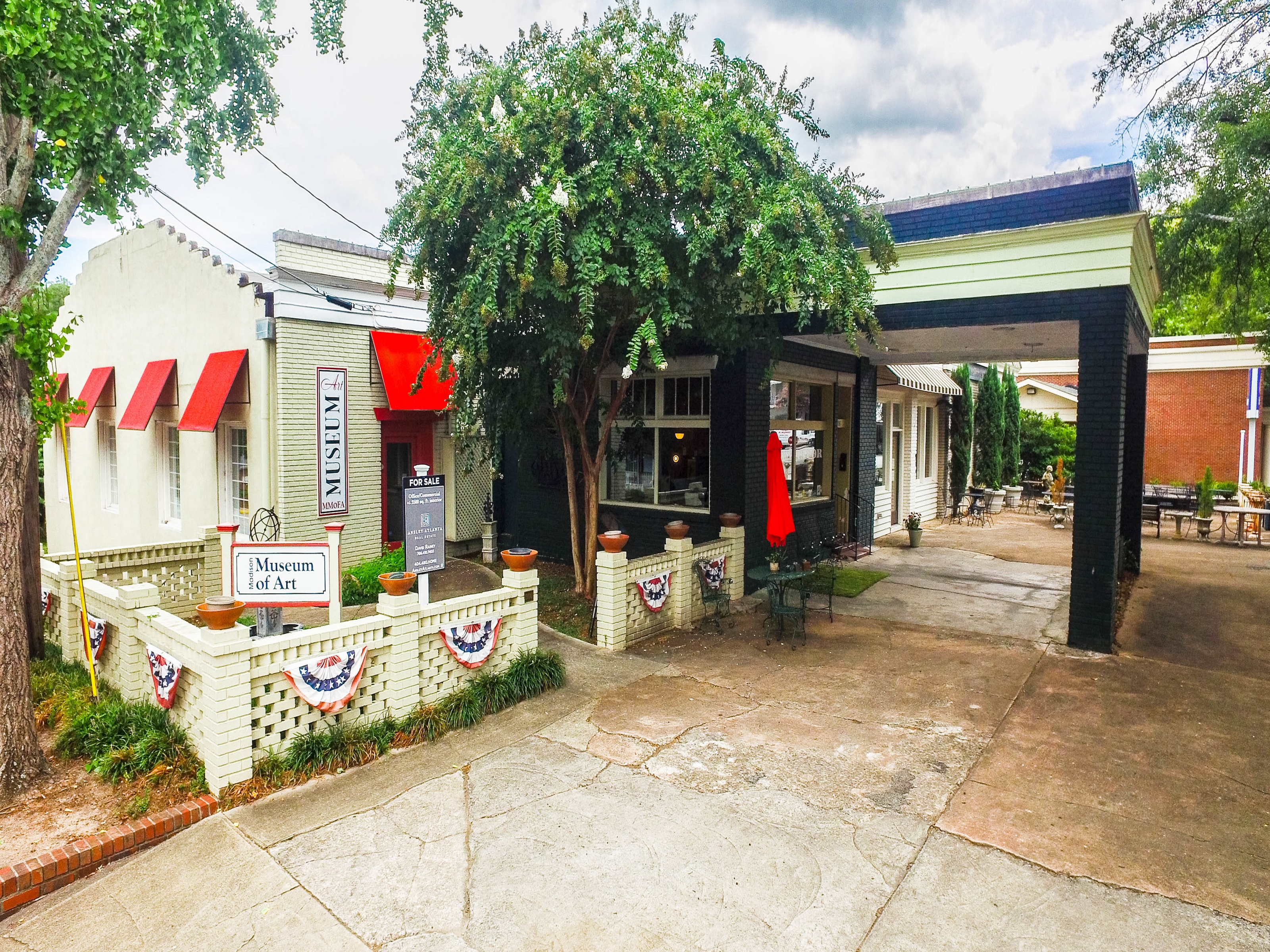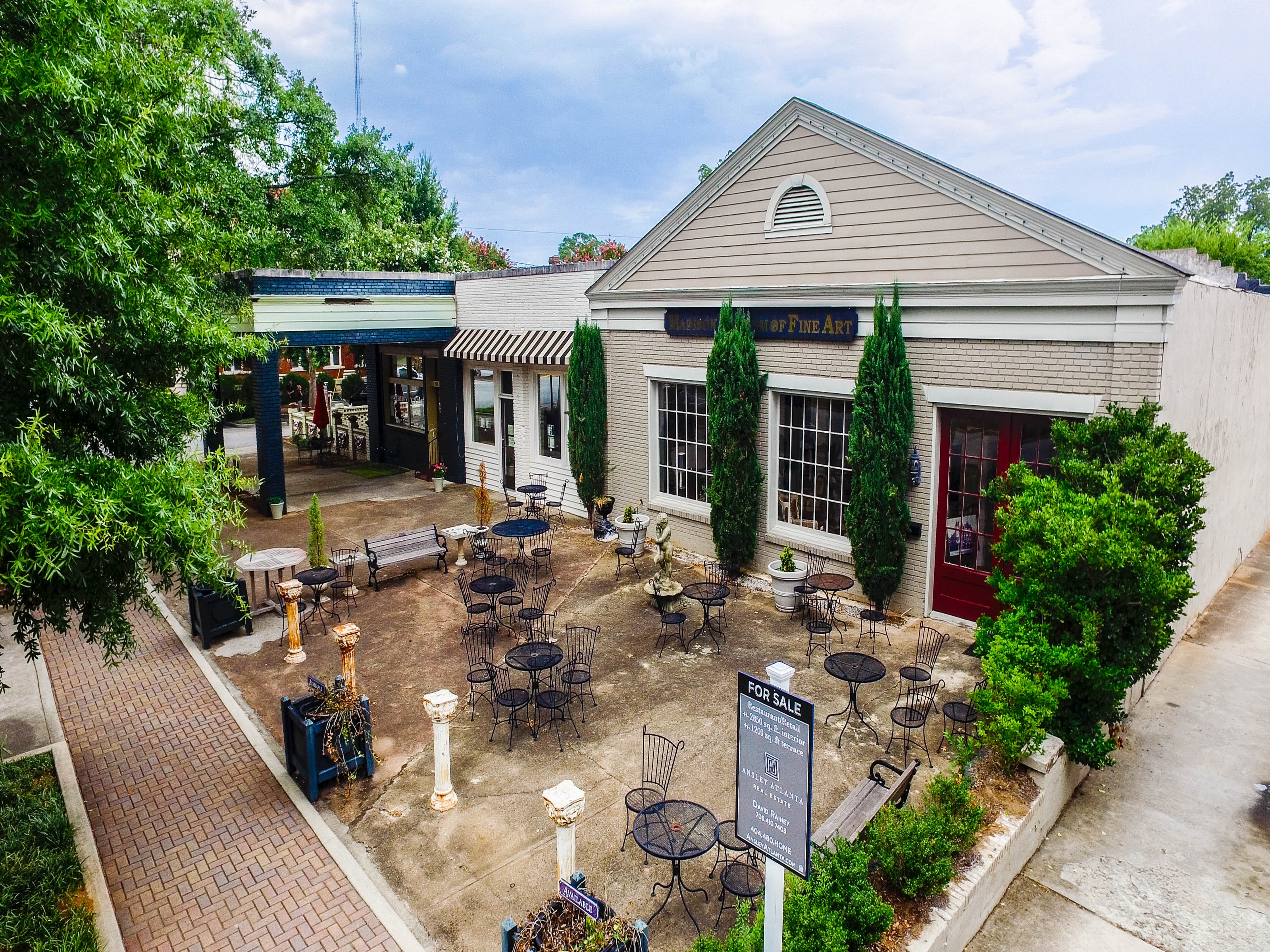 Excellent Restaurant Potential includes Kitchen & Back Deck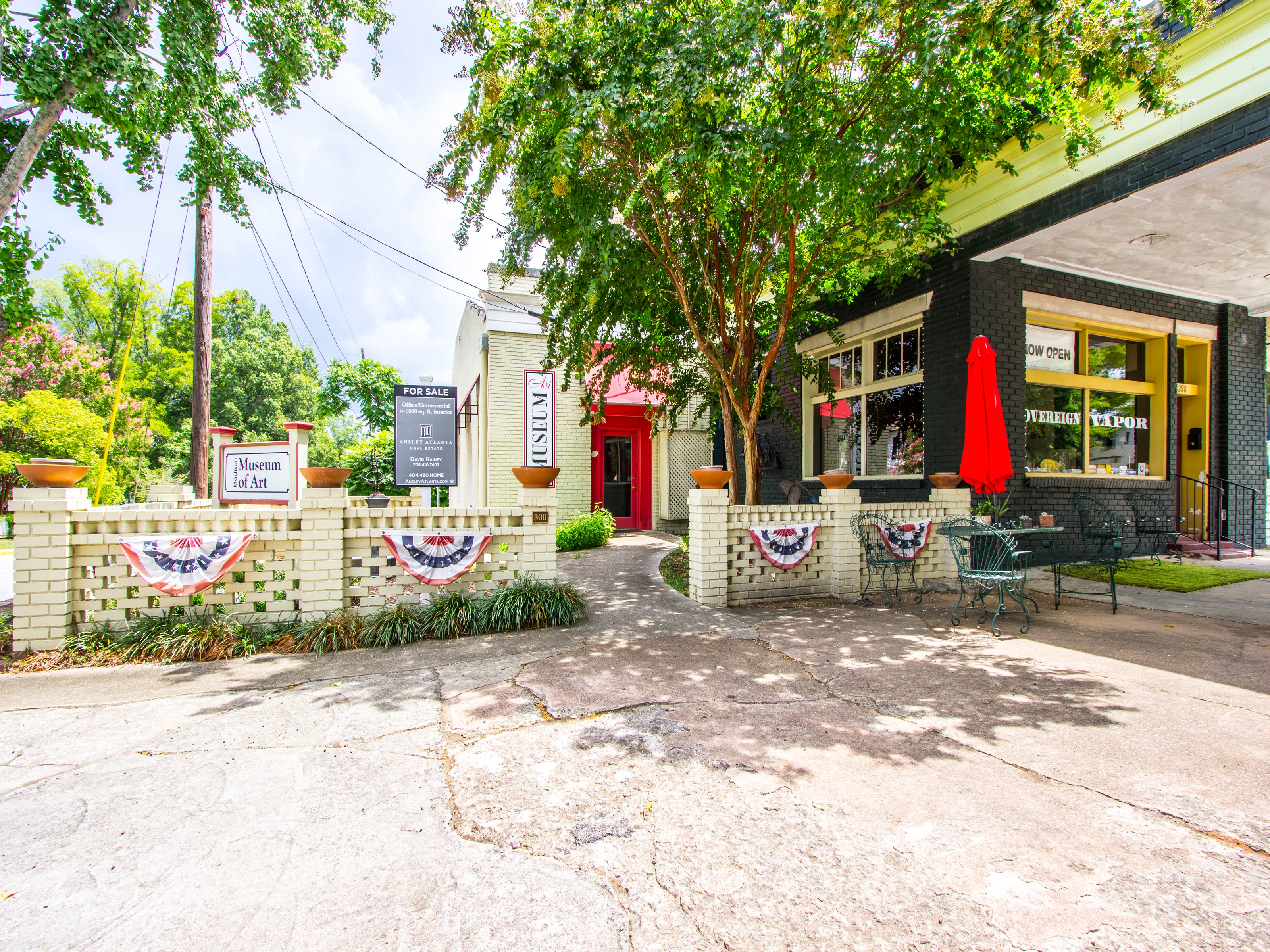 The old gas station section is leased as a Tobbaco shop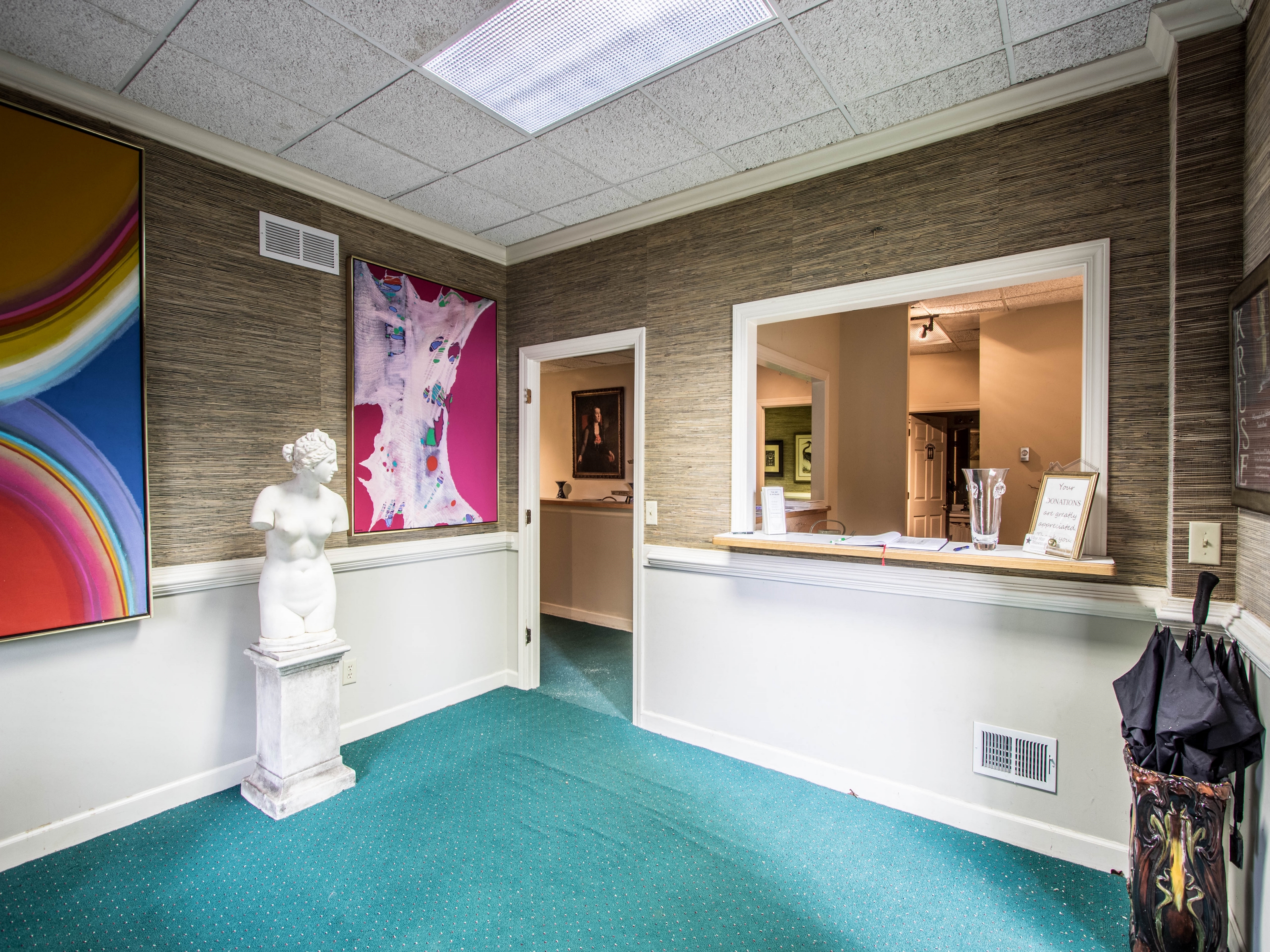 300 hancock reception area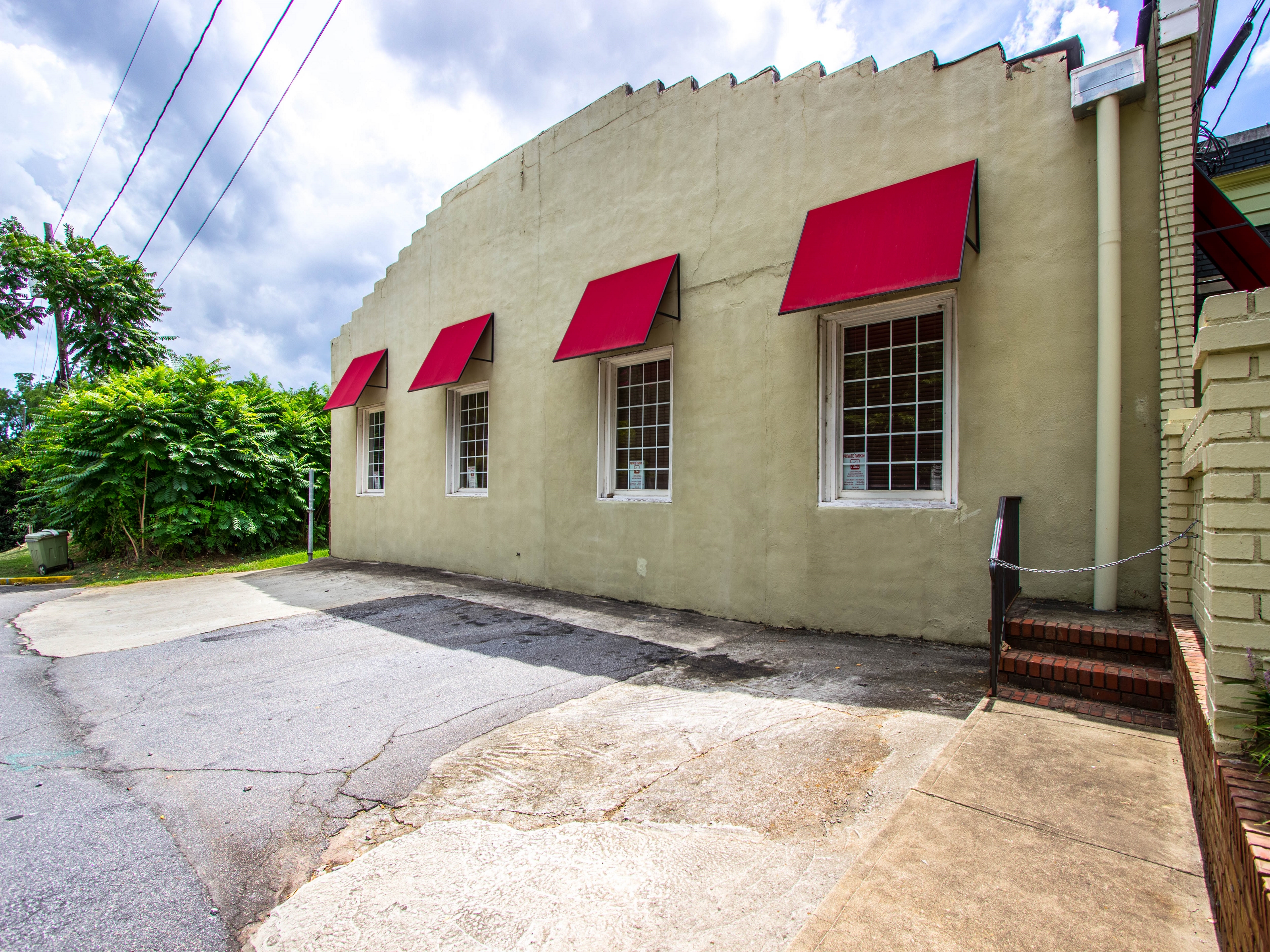 Back of 300 Hancock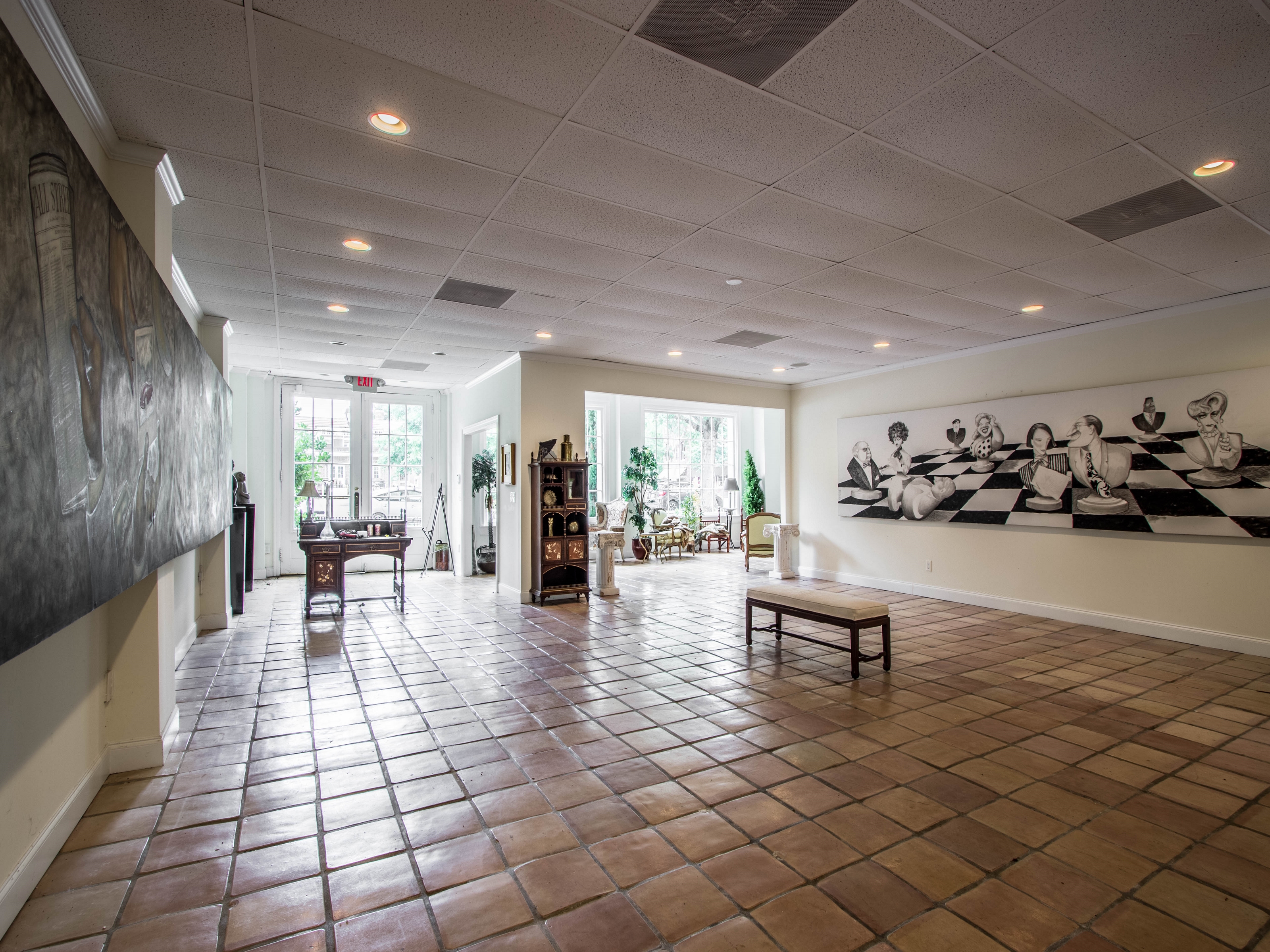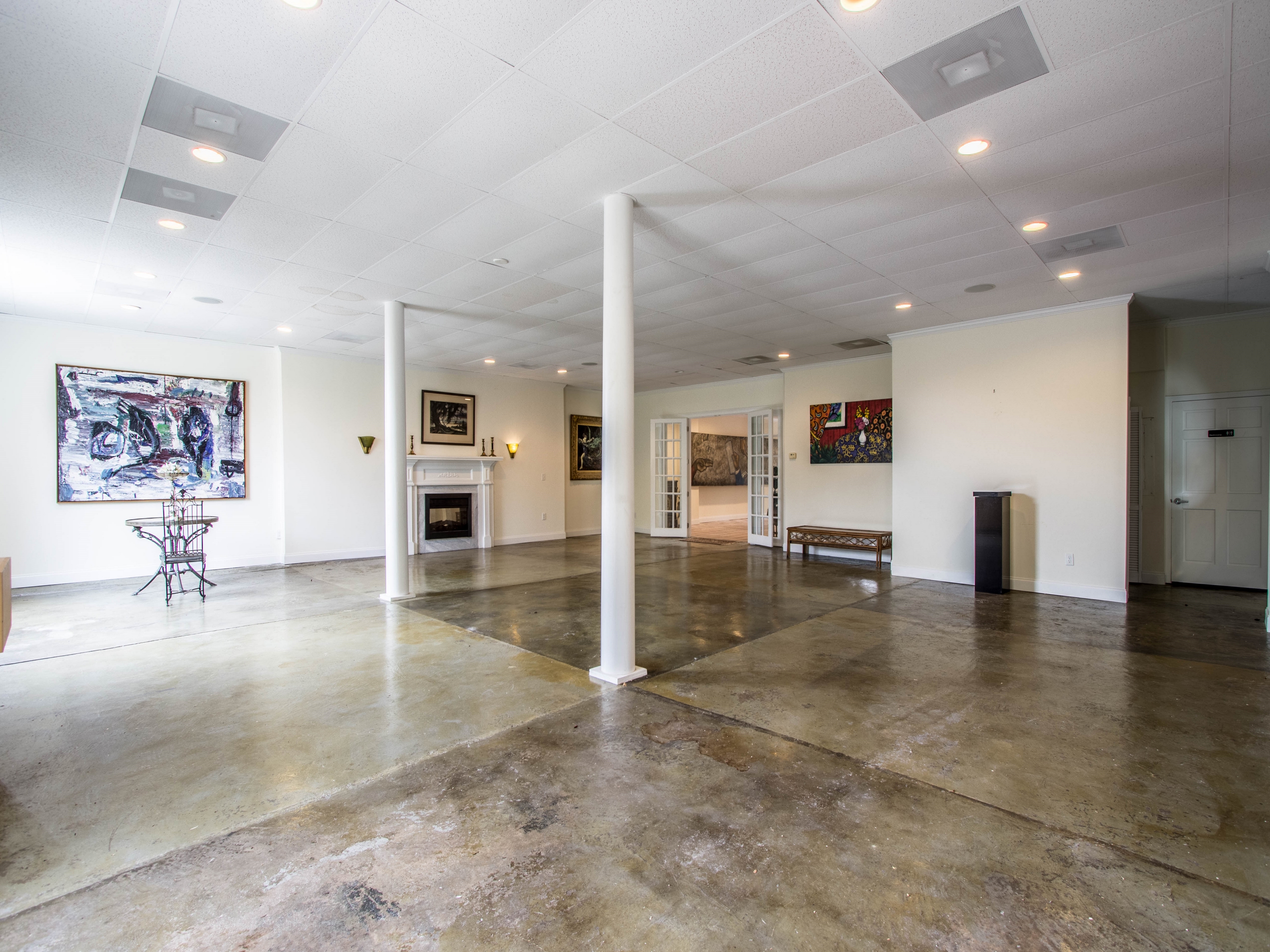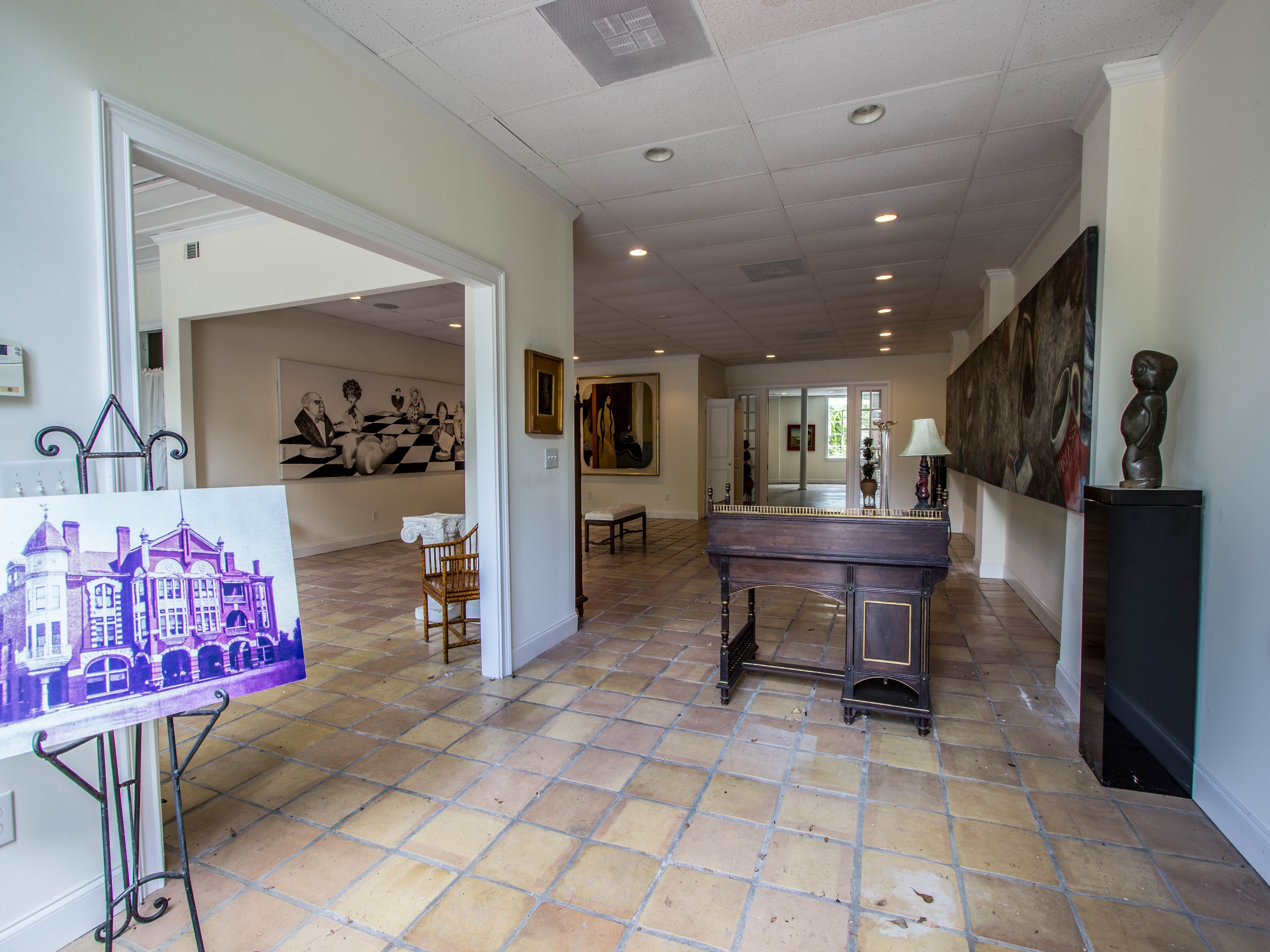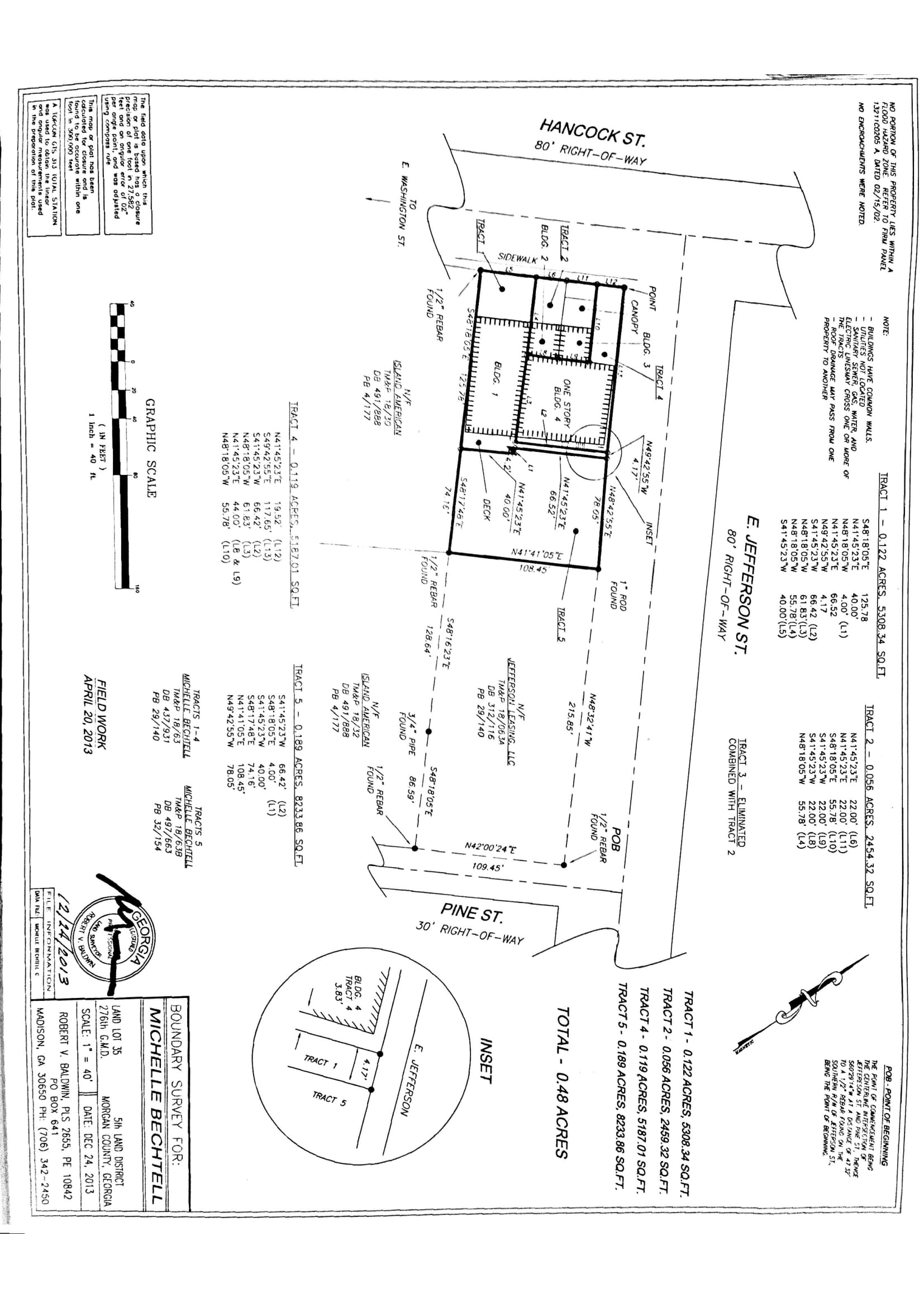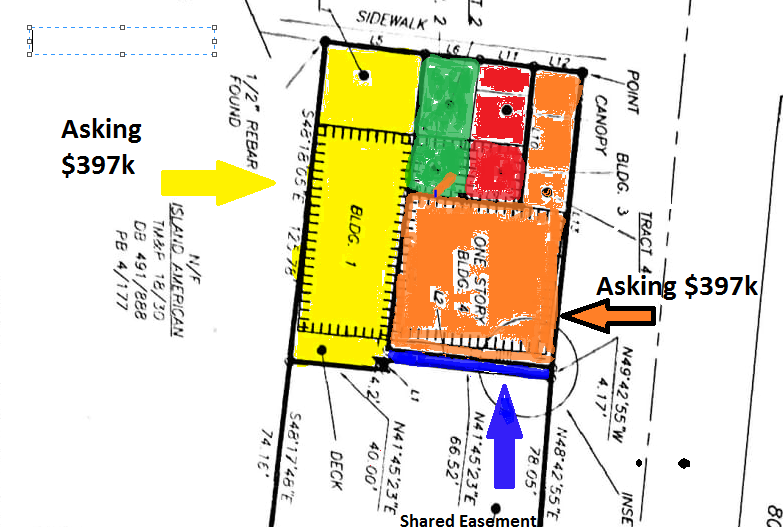 Survey abovthe property is divided (4) store fronts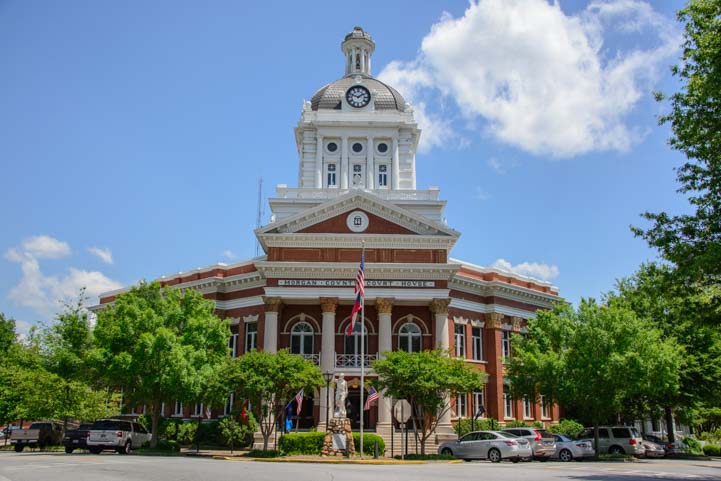 Listing details