Just listed this one that's on the National Registry


107 Hudson Road, Eatonton, GA 31024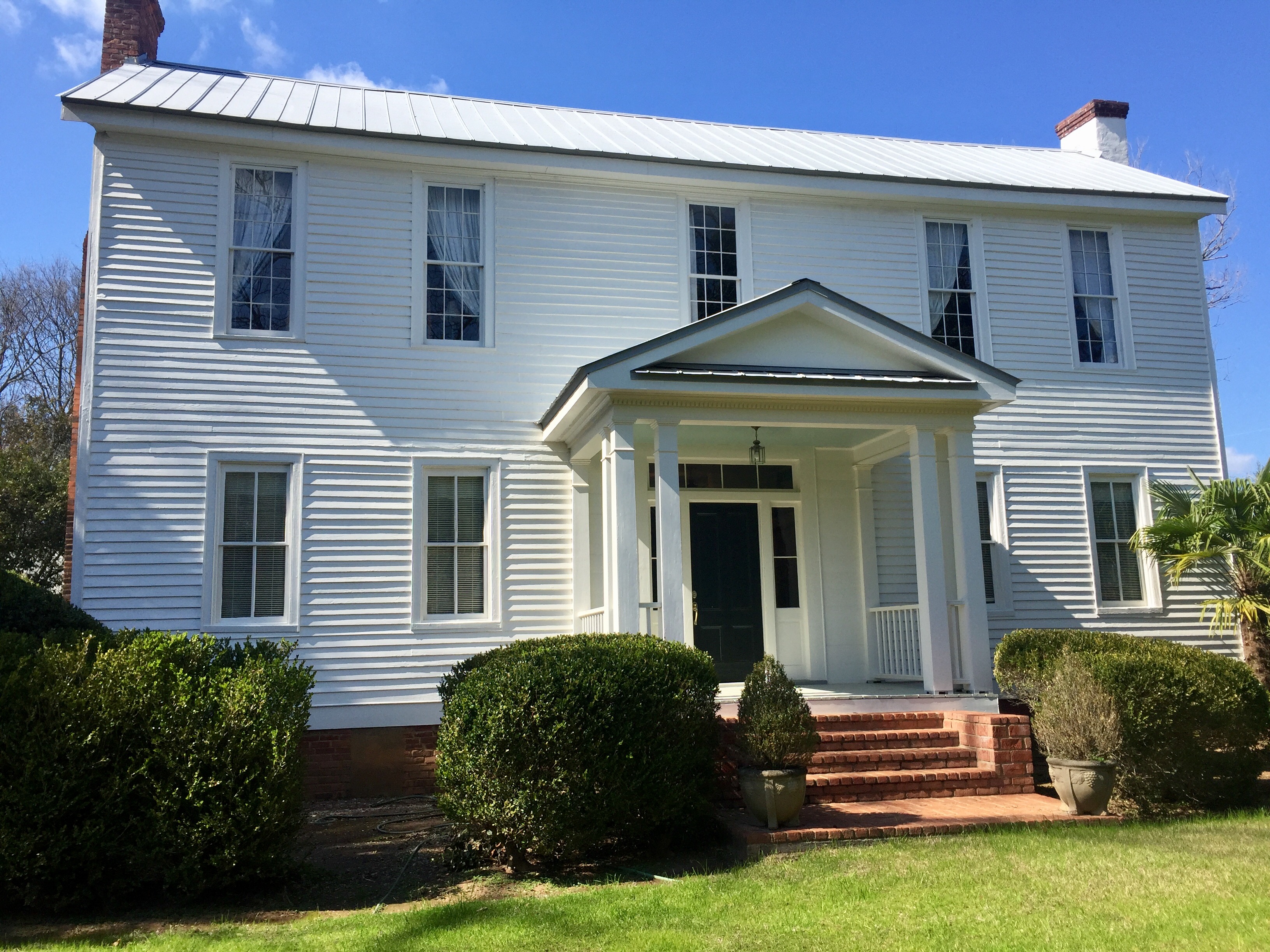 Strong-Davis House c.1811 or before original I-House
(now Plantation Plain Style)
It's been completely renovated has the original kitchen attached and old cabin attached on the rear. Also c.1811 out building on they property that was used as Store for dry goods.Lots of Boxwoods and other plantings on the property I will be getting better pictures on from my photographer soon.
Location:107 Hudson Rd Eatonton GA
Acreage: 1.3
Nat'l Registry Documentation of the home/Story
The Strong-Davis-Rice-George House, located within the city limits of Eatonton, GA, is an early 19th centuryhouse that was once a part of a family farm. The house is located west/northwest of thecenter of Eatonton, outside of the Eatonton Historic District (National Register listed June 13, 1975),at the fork of two local roads. Eatonton is the county seat of Putnam County, a rural county midwaybetween Atlanta and Augusta.The major portion of this house is a frame l-house of post-and-beam construction, three bays wide,and one bay deep on both the first and second floors. The original floor plan of the l-house is acentral hallway with one room flanking each side of the hall on both floors. Two single-story buildingsof similar age and construction were joined to the rear of the house in the 19th century. The centralhall was extended to connect these two additions. The house is framed on large hand-hewn beamsset on rock piers with brick underpinning filled-in between them. The exterior walls areweatherboarded. Exterior trim is made of beaded wood boards. The l-house has gable-endchimneys, one of which has been clad in stucco and one of which retains its corbelled red-brickmasonry. A stucco-clad, 19th-century exterior chimney remains attached to one of the rear additions,and the other rear addition has a modern interior chimney. The interior of the house retains itshistoric floor plan and most of its historic finishes. The floors in the main rooms are the original heart pineplank floors. The modern kitchen, bathrooms, and rear portion of the first floor hall have new tileor brick floors. The house also has historic interior wood doors and door and window surrounds. original plaster walls throughout the house were replaced with drywall. The early 19th-centurywindows and exterior doors were replaced over the years, although some of these replacementwindows date from the late 19th and early 20th centuries. A recent bathroom addition extends fromthe rear of the second floor. A rear porch, side porch, and front entrance portico of recentconstruction have been added to replace earlier porch structures.One original outbuilding remains on the property. Boxwoods line the driveway and many otherboxwoods remain on the property, as do pecan and cedar trees. Other heirloom Southern landscapeplants remain on the property also.

Full Report :https://npgallery.nps.gov/GetAsset…