By David Ibata For the AJC
Atlanta commission OKs historic district near Tech 12:23 p.m. Thursday, Sept. 1, 2016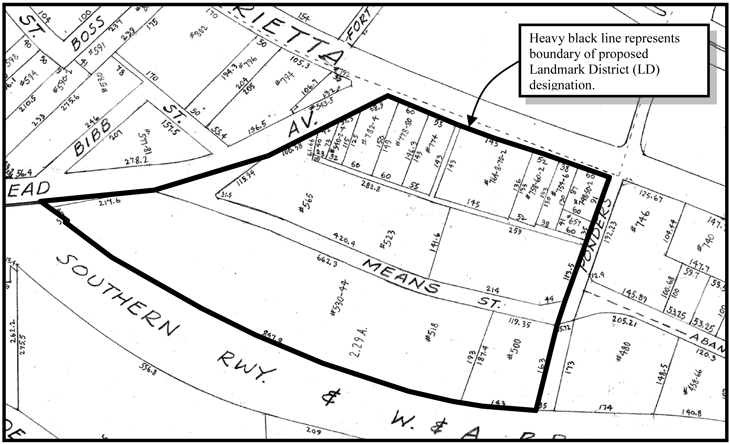 The Atlanta Urban Design Commission, a city agency charged with overseeing historic buildings and districts, has approved the nomination of a historic area near Georgia Tech that includes the former Engineer's Bookstore building.
The commission recognized the Means Street Landmark District, a cluster of commercial and industrial buildings dating to the late 19th and early 20th centuries behind Marietta Street and east of Bankhead Avenue.
The action was in response to a developer's plan to raze the Engineer's Bookstore building at 748 Marietta and replace it with a gas station and convenience store. (The Atlanta Preservation Center, in an email to members, said the property has a new owner who does not plan to demolish the building.)
Under Atlanta's Historic Preservation Ordinance, the designation next goes before the Neighborhood Planning Unit, Zoning Review Board and City Council Zoning Committee, a city spokeswoman said. Finally, the full Council and Mayor Kasim Reed would act on the designation.
According to a staff report, the Means Street district "contains some of the few remaining examples of buildings associated with the city's earliest furniture making (Atlanta Spring Bed Company), automobile manufacturing (Atlanta Buggy Company), and candy making (Block Candy Company) enterprises."